BJP demands AFSPA to deal with killing fields of Kannur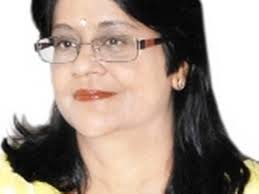 - - - - - - - - - Advertisement - - - - - - - - -
Will Kannur district of Kerala become the first city outside the States of Jammu & Kashmir and Manipur where the Armed Forces Special Powers Act (AFSPA) might be imposed owing to the growing lawlessness and targetted killings of Hindu activists by goons belonging to the ruling Communist Party of India-Marxist (CPI-M) that swept to power in May 2016?

Kannur is the home district of Chief Minister Pinarayi Vijayan, and the demand for AFSPA exclusively in this district is intended to be a political slap in the face for his inability, or unwillingness, to control his cadres.

The immediate provocation for imposition of AFSPA, demanded by T.G. Mohandas, official spokesperson of the BJP and convener of its Intellectual Cell, is the murder of three Hindu activists (two RSS; one Hindu Munnani) in quick succession in the past 30 days. In all, seven persons have been hacked to death in barely five months of CPI-M-led rule in the State; most of the killings have been in Kannur.

The attacks on RSS workers in Kerala have a long history going back to 1969. The BJP devoted special attention to the issue during its National Council meeting in Kozhikode in September, and even released a commemorative journal, Aahuti, to honour its martyrs. But if the party hoped that its show of strength at Kozhikode would have a salutary effect on the rabid elements in the ruling CPI-M, it was sadly mistaken.

The latest killing is of BJP activist, Ramith Kollanadi, 26, on October 12, 2016, at Pinarayi in Kannur, home town of Chief Minister Pinarayi Vijayan. A lorry driver by profession, Ramith was ostensibly murdered to avenge the murder of a CPM local committee member, Mohanan, on October 10. It is pertinent that Police have not been able to link the murder to the BJP or any associated organisation.

Ramith was hacked on his head and neck near a petrol pump at Olayambala, close to his residence, and died on the way to hospital. Ten CPM workers have been charged with the crime. What made the murder especially poignant for the BJP was the fact that his father, Uthamaman, was also hacked to death by CPM workers, who dragged him out of a bus he was travelling in, in 2002.

On October 7, 2016, CPM workers in the Chief Minister's constituency, Dharmadom, hacked a young BJP worker, Vishnu, to death, and seriously injured his mother, Bindu (of the party's Mahila Morcha), and aunt, Laila, when they tried to save him; both are in critical condition.

Vishnu belonged to a Scheduled Caste community and was a known activist of the Bharatiya Janata Yuwa Morcha. His murder drew a sharp reaction from BJP president Amit Shah, forcing police to take six CPM cadre into custody.

A fortnight before this, on September 22, 2016, Sasikumar, 36, spokesperson of Hindu Munnani, Coimbatore district, was fatally attacked late in the night, while returning home from work. As outraged Hindus protested the killing, security forces had to be deployed to restore calm.

Observers say that the situation in Kerala is grim. Whole villages and towns live in perpetual fear of red terror and political violence. It is alleged that often the BJP-RSS vs. Red Mafia violence is triggered by fundamentalist organisations that mischievously tear up a CPM flag and put up a BJP flag in its place, and vice versa, in sensitive areas, at night. An orgy of violence and mayhem follows the next day.

Be that as it may be, so far seven Hindu activists have been murdered by CPI-M goons since the May elections. The first to be murdered in the so-called celebratory violence was BJP worker, Pramod, 33, who was bludgeoned to death with bricks in Kayappamangalam, Thrissur.

He was followed by Bharatiya Majdoor Sangh functionary C.K. Ramachandran, at Kannur, in July. After a brief lull, on September 1, crude bombs were hurled at the car of Elamthottathil Manoj, an RSS shiksha pramukh, after which he was hacked to death, at Daimond Mukku, Kannur.

On September 3, also in Kannur, RSS karyakarta, Vineesh, was brutally hacked to death in the premises of Thillankeri panchayat office by heavily armed CPI-M assailants.

With the majority of killings directly linked to the Chief Minister's home district, the BJP spokesperson, T.G. Mohandas, has urged Union Home Minister Rajnath Singh to impose AFSPA in Kannur owing to the total failure of the State machinery in maintaining law and order there.

Besides political murders, Mohandas alleges that anti-national activities are rampant in the district. Data provided by the National Crime Records Bureau shows that most incidents of unrest were reported in Kannur district last year. "Even terror camps were organised in the district. This apart, 11 counterfeit currency cases were registered here in the last three months. Also, the top police officials have expressed their helplessness to tackle the increasing incidents of disturbance," he said, adding that in the circumstances, only the military or para-military forces could restore order; hence the need for ASFPA. Moreover, this is imperative after the CPI-M state secretary Kodiyeri Balakrishnan himself gave an open call for violence in a speech at Kannur a few months ago.

The murders clearly suggest an intentional pattern of creating terror in the State to abort or freeze the rise of alternative political forces that can challenge the existing paradigm of alternating Left- or Congress-led coalitions.

The social coalitions being wooed by Prime Minister Narendra Modi have clearly rattled the ruling coalition. As a democracy cannot countenance the use of terror to throttle or dictate the political discourse, the Centre will have to send a stern warning to the Chief Minister, failing which it can consider tougher measures.

Disclaimer: The opinions, beliefs and views expressed by the various authors and forum participants on this website are personal and do not reflect the opinions, beliefs and views of ABP News Network Pvt Ltd.
- - - - - - - - - Advertisement- - - - - - - - -