BHU molestation case: Police use lathicharge against protesting students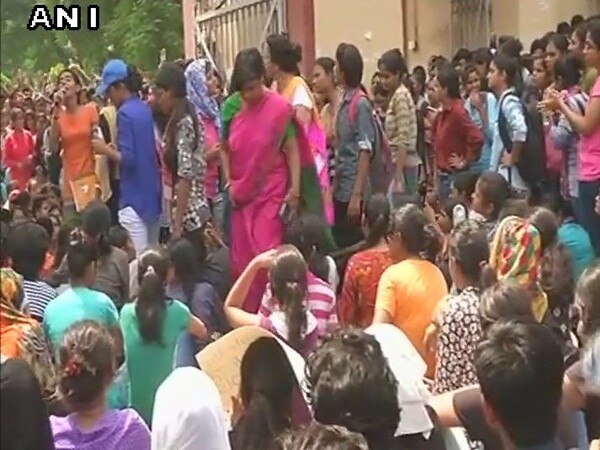 Varanasi (Uttar Pradesh) [India], September 24 (ANI): The Uttar Pradesh Police on Saturday lathicharged the Banaras Hindu University (BHU) students, who were protesting since three days against alleged molestation of a varsity girl.
It has been reported that the protesting students tried to enter the residence of University Vice Chancellor and when the deployed security forces tried to stop them, students became violent and attacked the police after which the security forces also used force and lathi charge on the students to disperse them.
The students alleged that the police thrashed them and dragged them through hair, but DM Varanasi, who was present on the spot, denied all such claims.
The ongoing protesters outside the BHU campus triggered when a first-year female student of BHU alleged that she was molested by three bike-borne men outside the varsity campus on Thursday.
The victim in the matter has claimed that she went to the university administration for complaining about the incident but the administration in lieu of taking any action against the molesters, shamed the victim for her awkward hostel timings.
Angered over the laid back attitude of the administration and lack of action from the side, the varsity students staged protests outside the campus on Friday and blocked entry to the campus through the main gate.
The protests here coincided with Prime Minister Narendra Modi's visit to his Lok Sabha constituency. (ANI)
This story has not been edited. It has been published as provided by ANI