IT'S OFFICIAL: TV actors Ridheema Tiwari and JasKaran Gandhi are in LOVE !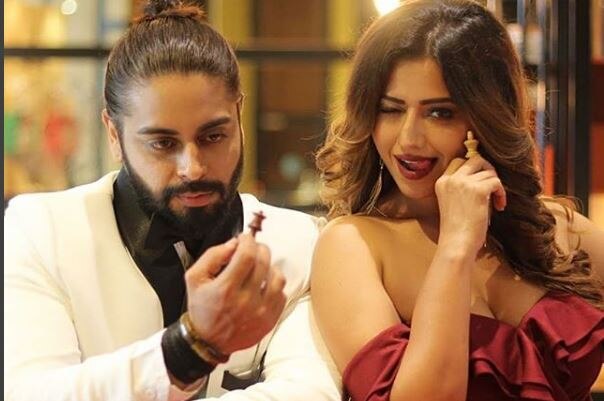 New Delhi:
It is Valentine's week and love is in the air. The effect of Valentine's week can be seen on TV actors Jaskaran Gandhi and Ridheema Tiwari who finally admitted that they are in love.
Jaskaran and Ridheema had been in an affair for long but they never accepted it officially in front of media. Rumours however did find out their way.
In an interview to a leading newspaper Ridheema admitted that although the two are in love , they do not plan to marry anytime in the near future.
Finally Ridheema has shared a picture with Jaskaran on Instagram  and she wrote: "Me and Mine. I can conquer the world easily as long as your hand is holding mine."
Check out their adorable pictures together:






   JasKaran and Ridheema met on the sets of Do Dil Ek Jaan in 2013. They clicked immediately and became good friends then after. Cupid did the rest and now they are together!  
Both of them had been married in the past and are now divorced. 
Ridheema has made her mark in shows like Do Dil Ek Jaan as Rasika, Love Marriage Ya Arranged Marriage as Sandhya
Sasural Genda Phool as Disha, Rishton Se Badi Pratha as Ratan, Har Ghar Kuch Kehta Hai as Shalini and many others. 
We can recall JasKaran as the funny dude Uday in college drama Miley Jab Hum Tum that aired on Star One. He went on to do shows like Rang Badalti Odhni, Ek Mutthi Aasman and Do Dil Ek Jaan.




We wish them lots of happiness.