GST Impact On Used Car Market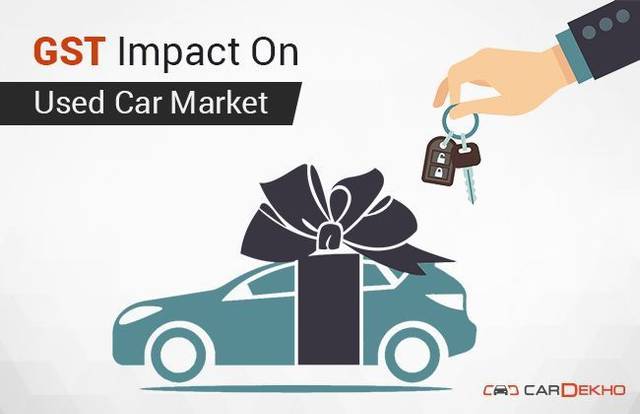 Goods and Services Tax (GST) might not be as good to the used car market as it has been for new cars!
GST has finally been implemented in the country from July 1, 2017 and the new car industry welcomed it with open arms. Excluding hybrids, there's been a significant decrease in prices across all segments, especially the luxury space. But what about the used car market? What will GST do to India's ever growing used car space? We find out.
This is what happens now post-GST
Before the implementation of GST, dealers had to pay a value-added tax (VAT) of 5 per cent. Post-GST, dealers will now have to pay 28 per cent GST – same as that applied on new cars – on the sale/purchase price of a used vehicle, which is considerably higher compared to the pre-GST era.
Confused about GST on new cars? Understand the impact of GST on various segments here: Impact of GST On Car Prices In India
How will it affect the used car market?
One thing is pretty clear that the tax burden on the dealer's hand has increased manifold now.
This situation could result in several outcomes. First off, prices of used cars could easily shoot up, which is the most expected outcome in this case, as dealers could levy the additional cost on buyers.
Alternatively, they could lower their purchasing price to balance off the increased tax. In this case, the asking price of the used car would remain largely similar, but it seems like the seller would have to bear the additional cost.
Either way, it will either be the buyer or the seller who has to bear the outcome of GST on used cars. However, dealers will be affected too, but, perhaps, at a relatively lower extent. This further increases the importance of negotiation skills in the used car sector and it all depends on your own haggling abilities!
India's ever growing used car segment is unlikely to dip post-GST because it relies on the new car market – stating the obvious – which is likely to grow more, considering the significant reduction in prices, especially at the higher end of the spectrum.
Besides this, the implementation of GST could affect organised dealers (chains across India) more as opposed to the unorganised ones. Especially since the amount paid while buying a used car from the latter isn't usually white money, and hence the taxable amount would be relatively lesser.
Must see: Upgrading Your Car? Check Out These Key Facts
This Story has not been edited by ABP News. It has been published through cardekho.com feed directly.