Here's How Mercedes-Benz India Will Help Its Flood-Affected Customers In Mumbai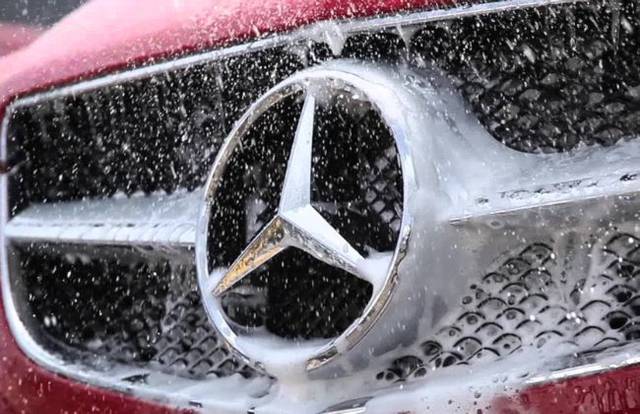 The German auto giant announces a host of aftersales measures to make life easier for those impacted by the natural calamity
No one has ever been equipped or prepared enough to fight Mother Nature in her vengeance mode. But things can surely be done to help the affected and get them back on track as soon as possible. That's exactly what Mercedes-Benz India wants for its customers who were left stranded or faced technical difficulties with their premium cars during the recent floods that hit the nation's financial capital.
How will it help?
The company has formed a cross-functional task force from the aftersales team to support the customers whose cars were affected in any manner during the horrifying floods in Mumbai on August 29, 2017. This special team, which will work through different functions within the company, is examining the impact and preparing an action plan to help the customers.
What else?
Mercedes-Benz's partner Alliance Global is recovering the affected vehicles and the retail network teams are injecting additional manpower to support the customers. Here's what a Mercedes-Benz customer can expect, depending on what kind of work is required on the vehicle:


Faster recovery of affected vehicles via Allianz Global


Both dealers in Mumbai to waive off towing charges, if applicable, for cars recovered via Allianz Global


Special discounts for spare parts


Shipment charges waived off if parts are procured via air courier


Quicker processing of Mercedes-Benz insurance claims


Designated teams at both dealerships in Mumbai for faster turnaround time


Neighbouring dealers to support by providing trained manpower, parts etc.


Mercedes-Benz technical experts to supervise dealers and also offer consulting to customers whenever required


Maintaining a premium car has always been a bit of a handful. Having said that, if companies come forward to help their customers in dire needs like this and redefine what customer centricity is, it would leave a long lasting impression in its own good way. Do let us know what you feel about this move from Mercedes-Benz in the comments section below.
This Story has not been edited by ABP News. It has been published through cardekho.com feed directly.