Hyundai Launches #BeTheBetterGuy Road Safety Campaign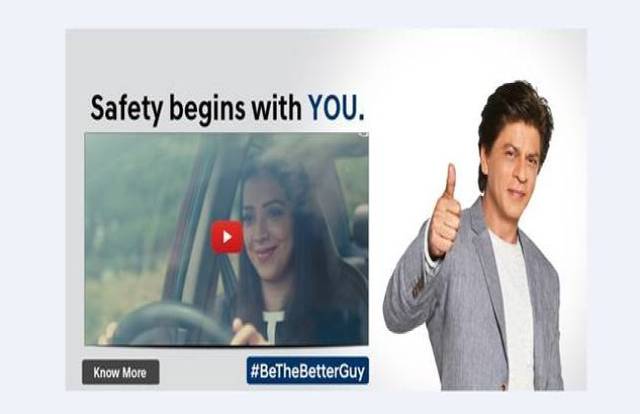 The film focuses on critical road safety aspects like underage driving, usage of mobile phones, and overspeeding.
India's second largest passenger carmaker, Hyundai Motor India Ltd. (HMIL) has released a new road safety film under its #BeTheBetterGuy campaign. Working in association with the Ministry of Road Transport and Highways, the Korean automaker is highlighting important issues like underage driving, usage of mobile phones, drinking and driving, overspeeding and violation of traffic signals through this drive. The message is conveyed by the company's brand ambassador, Shah Rukh Khan.
This is the Phase II of the 'Safe Move – Road safety' campaign and will continue till the year-end. Just like last year's Phase I road safety drive, this one also includes offline activities which comprises of spreading awareness at 150 schools in 15 cities, 14 malls in 6 cities and prominent cinema halls in 20 key cities.
The film focuses on how one can be a better guy even if nobody's noticing you. It emphasizes on being a good guy no matter what the situation is while you are driving. See it for yourself.
Hyundai's last effort in this arena was applauded by one and all, with the first film garnering over 3.84 million views and winning prestigious awards from the media. In 2016, the country's number one vehicle exporter conducted road safety awareness via school and resident contact programs. This drive covered over 90,000 students in 142 schools and 23,000 residents in 146 resident welfare associations in 10 cities pan India.
Watch last year's #BeTheBetterGuy video
With the number of road accidents on the rise, such road safety programs are the need of the hour. Other carmakers should also come up with such drives to spread awareness among the public. However, we should also do our bit by learning from these initiatives and implementing them in our day to day commutes.
This Story has not been edited by ABP News. It has been published through cardekho.com feed directly.