Kia Motors To Launch 16 Electrified Vehicles By 2025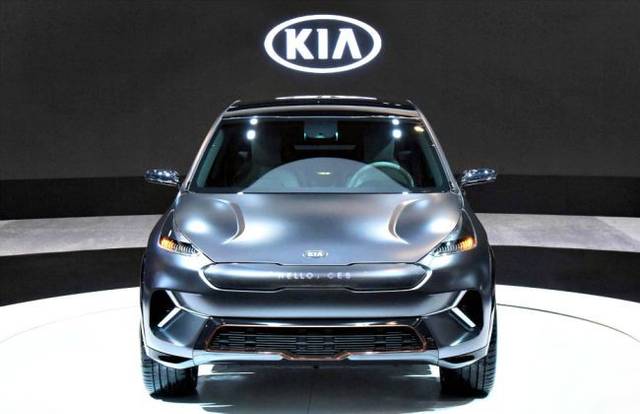 Kia has showcased an all-electric SUV concept based on the Niro compact SUV at the 2018 Consumer Electronics Show (CES) in Las Vegas

Hyundai's subsidiary brand, Kia, has made big announcements at the ongoing 2018 Consumer Electronics Show (CES) in Las Vegas. Apart from unveiling an all-electric compact SUV concept, the Niro EV, the South Korean automaker has also announced that it will introduce 16 electrified vehicles, including hybrids, plug-in hybrids and electric vehicles, globally by 2025.
Why is it relevant to us? Since Toyota and Suzuki – prime rivals of the South Korean automaker – have already joined hands to introduce EVs in the Indian market, it is safe to assume that Kia and Hyundai would make a similar announcement in the near future.
Kia is also entering the Indian market during a period when the entire industry is seriously considering shifting towards electric mobility. Hence, it must have put EVs on priority in its India-related strategy. And it is certainly possible that the Niro EV concept could become its EV offering for the country given our market's inclination towards SUVs.
The EV concept is based on the Niro compact SUV which went on sale globally in 2016. The Niro already has a plug-in hybrid model on sale and this new, all-electric version is expected to join it soon.
Style-wise, the production version will be toned down compared to the concept showcased at the 2018 CES. In fact, the front styling of the concept is reminiscent of the Niro's original concept that debuted in 2013, specially the layout of the headlights.
The Kia Niro EV concept packs a 150kW electric motor (~204PS) which is powered by a 64kWh lithium-polymer battery pack, and Kia has promised a healthy range of 238 miles (~383km)! That's pretty good as it puts the Niro EV in the league of the base Tesla Model 3 (India-bound in 2019) and the Chevrolet Bolt. It is also a major improvement of well over 100km compared to Kia's existing EV offering, the Soul EV, which offers up to 132 miles (~212km) of range.
Kia is also gearing up for the introduction of connected car technologies. Alongside the new EV that already features it, Kia promises that by 2025, it is aiming to offer connected car technologies in every segment it caters to. And by 2030, its entire lineup will feature the same!
This Story has not been edited by ABP News. It has been published through cardekho.com feed directly.