Renault-Nissan-Mitsubishi Outlines New 6-Year Plan. What's In Store For India?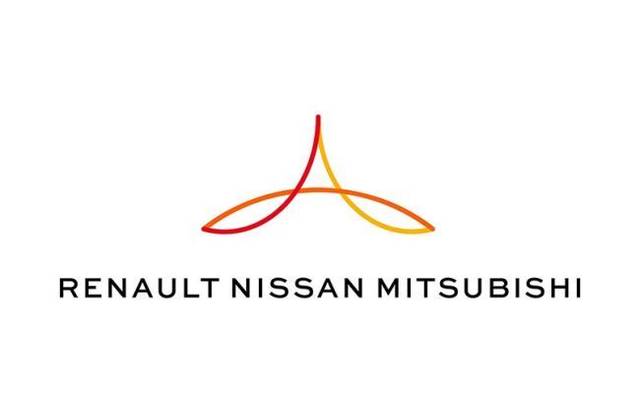 All three carmakers to strengthen cooperation by sharing platforms that will be utilised to build 12 pure electric vehicles and 40 vehicles with various levels of automation
The Renault-Nissan Alliance has been quite busy over the last one year. Ever since the Franco-Japanese alliance bought Mitsubishi Motors in 2016, the three carmakers have been working on fully merging the Japanese SUV maker into the fold while also figuring out a 6-year plan, what we now know as the Alliance 2022. With the announcement of the 6-year plan, the three carmakers have also renamed the alliance as the Renault-Nissan-Mitsubishi Alliance by launching a logo to signify the recent changes. Coming back to the Alliance 2022, the ambitious plan includes methods to strengthen cooperation between the three carmakers by sharing platforms that will include electric vehicles (EVs), common in-vehicle infotainment systems, autonomous driving tech among others.
Common platforms and electrification
Under Alliance 2022, the Franco-Japanese conglomerate will have four common platforms that will be shared among 9 million vehicles across the three brands by the year 2022. These four platforms will be based on the CMF (Common Module Family) architecture and will include a new common EV platform along with a new B-segment common platform for mid-sized vehicles. Notably, Mitsubishi Motors will gain access to the CMF architecture and will be able to utilise Renault and Nissan's powertrains by 2020.
Alliance 2022 outline for platform sharing and EVs


The trio has estimated that 9 million vehicles will be built on the four common platforms


The member companies will share 22 engines out of a total of 31


12 all-electric models to be launched based on the common EV platform based on CMF architecture


The EV range will go up to 600km on a single charge, while there will be an expected 30 per cent decrease in battery cost


Aims at delivering a range of 230km from 15 minutes of quick charging!


Adoption of Mitsubishi Motors' PHEV (plug-in hybrid electric vehicle) technology for various CMF-C and -D segment models


Autonomous drive and in-vehicle infotainment system
As per the Alliance 2022 plan, the three companies will launch 40 vehicles with different levels of autonomous drive technology in the next six years.
The three manufacturers will introduce autonomous driving technology suited for highway use by 2018, while city driving capabilities will be added by 2020. However, both versions will need continuous monitoring from a human driver. In 2020, the three brands will launch cars with highly autonomous drive tech for the highway, which requires occasional human driver monitoring.
By 2022, the three manufacturers will launch their first fully autonomous drive vehicle with no human driver intervention necessary.
Meanwhile, by 2018, cars from all three brands are expected to feature a common in-vehicle infotainment system with various connectivity options.
What's In Store For India
From the looks of it, India will definitely benefit from Alliance 2022. Thanks to the 6-year plan, we will soon get mid-sized cars based on the CMF-B platform in the country. For reference, the Renault Kwid and the Datsun redi-GO are based on the CMF-A platform, while the fifth-gen Micra (yet to be announced for India) is based on the new CMF-B platform.
There is also a possibility that Mitsubishi might expand its range in India in the near future once the Japanese carmaker gains access to the CMF architecture and powertrains currently shared by Renault and Nissan by 2020. Since the CMF-A platform has already been localised, we can expect the alliance to heavily localise the CMF-B and CMF-C/D platforms in the country as well. Once this is done, the cost of production for vehicles based on these platforms will reduce by a huge margin allowing all three manufacturers to price their products competitively, especially Mitsubishi.
We can't rule out the introduction of their pure electric vehicle range in our market as well, especially since the government has said outright that India will go all-electric by 2030 and has been pushing automakers to invest in EV technology and launch new products in the country. Nissan is set to test the new Leaf EV extensively in India in the coming months, a probable indicator that the conglomerate is planning an EV offensive here sooner than we expected.
This Story has not been edited by ABP News. It has been published through cardekho.com feed directly.