Unforgettable Events Of 2017 That Affected The Indian Automobile Industry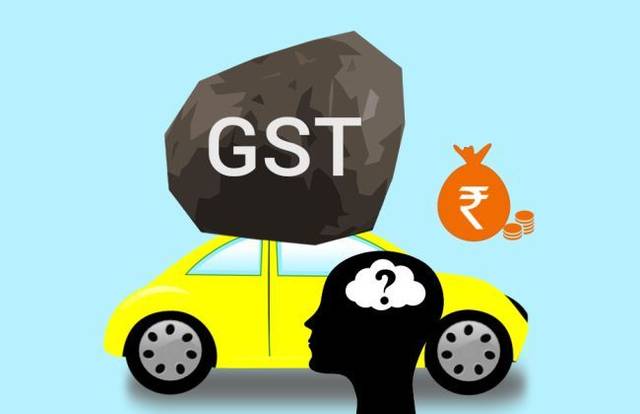 2017 has certainly been a roller coaster ride for the Indian automobile industry. Not only was the implementation of the GST (Goods and Service Tax) a major reason for the same, but there were several other blows as well. With 2018 almost here, we take a look at some of the most unforgettable events of 2017 that affected the automobile industry.
Demonetisation Effect
Prime Minister Narendra Modi shook the entire nation by announcing the demonetisation of Rs 1,000 and Rs 500 banknotes on November 8, 2016. Though it was a move to curb black money, it temporarily paralysed various businesses and the automobile sector was no exception.
This resulted in a severe cash crunch in the market and long queues in front of banks and ATMs became a common sight. According to FADA (Federation of Automobile Dealers Associations), before demonetisation, sales were on an upward trajectory after two years.
It was then that manufacturers, with the help of their financing partners, started offering 100 per cent funding on vehicles since in rural areas people were mostly dependant on cash, which became useless during this period. FADA had highlighted how there was a huge pile up of inventory at dealerships due to the slowdown in retails in the subsequent months. While there was a sharp drop in passenger vehicles sales, the retails of commercial vehicles and two-wheelers were affected the most.
EV Deadline
Piyush Goyal, Minister of Coal and Railways, said at a conference organised by the Confederation of Indian Industry (CII) in March 2017 that India aims to transition to 100 per cent electric mobility by 2030. However aggressive, the move put India in the same league as other developed nations who announced the same around a similar time frame.
According to NITI Aayog, the country could save up to 64 per cent of anticipated passenger road-based mobility related energy demand along with a substantial reduction of 37 per cent in carbon emission by achieving the desired zero-emission mobility by 2030. Further, NITI Aayog highlighted that it will also bring down our crude oil bills by as much as Rs 3.9 lakh crore. While, in the long run, this will help curb vehicular pollution and reduce Indian oil imports, it has already pressed a lot of carmakers to lay down their EV strategy for India.
Check out our detailed article here: Electric Cars In India: Present, Problems And Future
Nationwide Ban On BS-III Vehicles And Pan-India Availability Of BS-IV Grade Fuel
Just when sales had gradually started picking pace post demonetisation, the Supreme Court of India banned the sale of BS-III vehicles manufactured on or before March 31, 2017 pan-India from April 2017. We appreciate the Government's move as it results in relatively cleaner emissions and hence, a healthier environment. However, manufacturers and dealers were expecting the Government to only ban manufacturing of BS-III vehicles and not their sales (of the ones produced already) from April 1, 2017. That didn't happen and two-wheeler showrooms were left in disarray as all two-wheelers were BS-III compliant pan-India till April 1, 2017. Further, since April 1, 2017, fuel marketing companies also started offering BS-IV grade fuel across the country rather than select areas.
On the other hand, for the BS-VI shift, the Government has already announced, that only BS-VI compliant vehicles will be sold from April 1, 2020. The BS-IV compliant vehicles, manufactured before April 1, 2020, can be registered till June 30, 2020.
Dynamic Fuel Prices
The initiative to change fuel prices daily was initially run as a pilot projected in the month of April 2017 in five cities – Puducherry and Vizag in the south, Udaipur in the west, Jamshedpur in the east and Chandigarh in the north. Later, it was introduced pan-India by state-owned oil companies in June 2017. Per litre rates of petrol and diesel fluctuate daily now in accordance with oil prices in international markets and variation in foreign exchange rates between US Dollar (USD) and Indian National Rupee (INR).
Read in detail about it here: Fuel Prices To Fluctuate Daily From June 16
GST
The implementation of the Goods And Service Tax on July 1, 2017, can undoubtedly be termed as one of the biggest economic reforms that the country has witnessed since independence. Initially, it came as a respite for both manufacturers and customers with vehicle prices going down substantially (except for hybrids). However, within a month (September 11, 2017) the Government revised cess over GST for midsize and luxury cars along with SUVs. This resulted in prices of these cars shooting up to pre-GST levels.
Read our extensive report on the same here: Impact of GST On Car Prices In India
Announcement: Roll Out Of BS-VI Grade fuel In Delhi
In November 2017, the Government made a bold move by making availability of BS-VI grade fuel mandatory in the national capital territory (NCT) from April 1, 2018, two years ahead of schedule. This came in as a much needed measure to curb the growing menace of pollution in Delhi. Also, this is a positive step the Government has taken towards abiding by the 2020 deadline of making BS-VI fuel mandatory. The auto industry now knows that BS-VI fuel will be available by 2020 and this deadline is not going to extend.
Check out our detailed report on the same here: Effect Of BS-VI Grade Fuel On Vehicles In Delhi
This Story has not been edited by ABP News. It has been published through cardekho.com feed directly.