26/11 anniversary: It's been 9 years but Pak still fails to act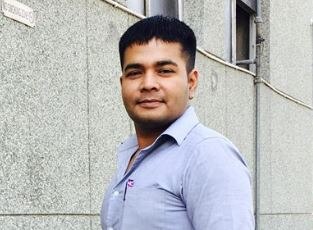 In November 2008, Mumbai attacks took place when 10 members of Lashkar-e-Taiba carried out a series of 12 coordinated shooting and bombing attacks. (Image: AP/File)
- - - - - - - - - Advertisement - - - - - - - - -
New Delhi:
It has been nine years now since Mumbai was attacked by 10 terrorists of the Lashkar-e-
Taiba
One terrorist, Ajmal Kasab was caught alive.
The entire world accepted that it was Pakistan which backed the terrorists who attacked Mumbai. And Ajmal Kasab's confession combined with David Headley revelation gave further proof of Pakistan's involvement.
In November 2008, Mumbai attacks took place when 10 members of Lashkar-e-Taiba (an Islamic terrorist organisation based in Pakistan) carried out a series of 12 coordinated shooting and bombing attacks. The nightmare continued for four days across the commercial capital of India. The attacks began on Wednesday, 26 November and lasted until Saturday, 29 November 2008. 164 people lost their lives.
Is Pakistan serious about the trial?
The trial in India concluded in quick time and Ajmal Kasab was hanged in Pune's Yerwada jail on 21 November 2012 at 7:30 am and naming the operation as operation 'X'.
Alas! That was not the case in Pakistan and till date, the trial drags on with no signs of it reaching to a logical conclusion soon.
What is worse is that showing its apathy towards the entire episode Pakistan decided to set free the mastermind Hafiz Saeed from house arrest just four days before the 26/11 anniversary.
Image: Jamaat-ud-Dawa (JuD) chief Hafiz Saeed. (Photo: AP/File)
It may be recalled that earlier on 9 April 2015, in Pakistan, the ringleader of the Mumbai attacks, Zakiur Rehman Lakhvi was granted bail against surety bonds of ₨ 200,000.
In March 2017, India had sought the re-investigation of the case in Pakistan. However, the country rejected India's request and said it was not possible as the trial is at an advanced stage.
This shows that the terror-sponsoring neighbour is not at all serious about the trial.
It's better late than never for Pakistan now:
Pakistan has been a safe haven for terrorists and the recent release of Hafiz Saeed has just proved it once again.
However, this recent release of the terrorist Saeed has dragged down the image of Pakistan at an all-time low all over the world.
Calling the release of Hafiz Saeed as a step in the wrong direction, the US said, reported news agency 
PTI
-"The United States strongly condemns the release of Lashkar-e-Taiba (LeT) leader Hafiz Saeed from house arrest in Pakistan and calls for his immediate re-arrest and prosecution."
"Saeed is a terrorist. Worked with the LeT, a Kashmiri militant group, and al-Qaida on attacks, He has blood on his hands. Now wants to bring extremism into the political mainstream in Pakistan" Michael Morell, former Central Intelligence Agency (CIA) deputy director, said in a tweet.
If Pakistan does not want to make fun of itself and...want to improve ties with its powerful neighbour India it has to put Saeed, who is Designated Global Terrorist, (and who has USD 10 million reward on his head) in jail.
Indian has given all evidence Pakistan wants related to Mumbai terror attack. In November 2009, the then PM Manmohan Singh said that Pakistan had not done enough to bring the perpetrators of the attacks to justice.
On 15 March 2013, an eight-member commission was allowed to travel to India to gather evidence for the prosecution of seven suspects connected to the 2008 Mumbai attacks.
Again, a Pakistani judicial commission arrived in India, on 21 September 2013, to carry out the investigation and to cross-examine the witnesses.
Still, Pakistan is "short of evidence"? Well... if it says "yes" then the country will only make a mockery of itself.
Merely keeping and feeding Hafiz Saeed (in his late 60s) under house arrest for 297 days will not do.
There is a very famous saying that those who dig pit for others, one day fall into the same pit. The sooner the Pakistan understands this, the better it is for the country who is turning into a failed state.
About the author:

Author is an Associate Producer in ABP News Network Pvt Ltd and tweets at @AnuragSason
Disclaimer: The views expressed by the author are personal and do not reflect the opinions, beliefs and views of ABP News Network Pvt Ltd.