Any lessons learned from Sridevi coverage?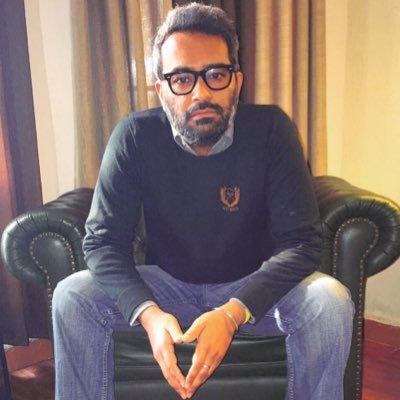 Late Bollywood actress Sridevi. Photo: PTI
- - - - - - - - - Advertisement - - - - - - - - -
Although there is a great deal of truth in the fact that we are the products of our past, shouldn't we cease to its prisoners? Goethe insisted that by it was by seeking and blundering that we learnt but the manner in which our mainstream media of late addressed the fine line between reportage and invasion of the privacy or the memory of public figures has raised doubts if some of us would ever be able to learn from our follies. It was the legendary Sridevi's death a few weeks ago that yet again brought to front the single-minded obsession of ratings that propels almost all of Indian mainstream news. To say that the reporting was insensitive would be a gross understatement. There is no way one could explain why any reporter would lie down in a bathtub, yes, you read it right, to suggest the presence or absence of foul play in the death of the screen diva. The sheer callousness with which television news went digging for something, anything that could be used to feed the ravenous 24x7 breaking news monster was not only hurtful to the memory of the departed but also unsympathetic to the grieving family.
For what it's worth a few days later when the reality of the icon's untimely death finally seeped in many within the fraternity began to question their actions. Sridevi was a conscious part of three of India's most popular cinemas, Tamil, Telugu, and Hindi for over 50-years and the media albeit very late did question itself for the way her death was treated as a mystery that needed to be resolved within the timeframe of a primetime news debate. The more one came around to accepting a world sans Sridevi, the tussle between celebrating her legacy and the manner of how death was reported, questions raised about her 'character', judgments passed on the way actresses had to 'maintain' themselves at any cost reduced and began to tilt towards the former. Many senior editors and journalists wrote self-reflecting opinion pieces and some were chastised by their own crew members on-air but just a few days later it was back to business as usual.
In quick succession stories of Irrfan's mysterious illness, Nawazuddin Siddiqui's alleged involvement in the matter of his lawyer's arrest for illegally obtaining Call Data Records and cricketer Mohammed Shami's wife Hasin Jahan accusing him of multiple extramarital affairs and domestic violence dominated the airwaves. Reporting on celebrities is a different ballgame and especially in India where hero-worship attains new heights, this becomes a further tricky terrain. Take the instance of Irrfan; the media had no inkling of Irrfan's illness and despite the actor taking to social media to share his emotions and requesting for some privacy as he underwent treatment, some media platforms simply refused to give up. Now, imagine if it were a news channel or a portal that broke this story? The frenzy that would have followed would have been far worse. Last year, when a photo of a frail Vinod Khanna clicked in a poignant moment with his wife and son went viral the worst fears of the actor's battle with cancer was confirmed. Ideally, one should have respected the family, and also the superstar, and not try to get details about the illness and its extent but that wasn't the case.
An untimely death of a much beloved public persona ought to be an opportunity for all to set some guidelines against going into too much detail, especially when it comes addressing some issues. In 2014, when Robin Williams ended his own life the media was questioned about the extent of details that it shared in reporting the Oscar-winning actor's suicide. It prompted a debate about how the media should report suicide and a 2008 World Health Organization conclusion where it said "vulnerable individuals may be influenced to engage in imitative behaviours by reports of suicide, particularly if the coverage is extensive, prominent, sensationalist and/or explicitly describes the method of suicide", was cited extensively. At the same time, the WHO statement also observed that "responsible reporting may serve to educate the public about suicide and may encourage those at risk of suicide to seek help", and this made many news agencies to re-look if their reporting had in fact, been just what it ought not to have been.
This writer was called twice on television news debates following Sridevi's death and rather than talk about the great actor's body of work or the glass-ceiling that she shattered, the path that blazed for future generations of actresses to claim an equal spot in the business, the discussion endlessly hovered around the manner in which she was found dead. Like Williams' suicide, Heath Ledger's death, too, became a watershed moment where depression and not celebrity death became the focus. For us in India, Sridevi's unfortunate death could be a moment where we can talk about many things that would honour the actress' life and legacy but is that too much to ask?
Gautam Chintamani is a film historian and the author of 
Dark Star: The Loneliness of Being Rajesh Khanna 
and 
Pink: The Inside Story | 
Gautam tweets at @
gchintamani
Disclaimer: The opinions, beliefs and views expressed by the various authors and forum participants on this website are personal and do not reflect the opinions, beliefs and views of ABP News Network Pvt Ltd.
- - - - - - - - - Advertisement- - - - - - - - -