Arrogance of those to privilege born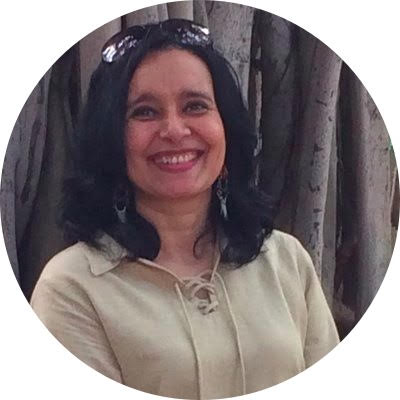 Image: Karti Chidambaram/ANI
Many years ago, I read 'The Price of Privilege', a book by clinical psychologist Madeline Levine. The book documented cases of troubled children who were born into affluent families and had been provided with all material and educational opportunities. Yet many of them lost the capacity for pleasure and grappled with various psychological problems, including body image issues, addiction, anxiety and depression.
Two of my key takeaways from the book were, first, money is not a guarantor of happiness or success; and, second, children of privilege are often protected from taking a few knocks in life by using various financial and social resources. This is counterproductive in the long run as cushioning stunts their self-regulation abilities. These children don't learn key life skills such as delayed gratification, impulse control and frustration tolerance. Consequently, Levine says, they don't develop a "robust internal sense of who they are", and "that is the basis of all mental health."
The recent public actions of two prominent political scions suddenly reminded me of the book. The first is Karti Chidambaram, the high-profile son of former Finance and Home Minister P Chidambaram. He is currently in the CBI's custody, on orders of Delhi's Patiala House Court. He is being investigated in connection with the INX Media money laundering case in which he is accused of being a beneficiary. The CBI has cited non-cooperation and frequent foreign visits as justification for arresting him.
The outcome of the case will be determined in court, in its own time. While the media focuses on the CBI's investigation into la affaire Karti Chidambaram, as a mental health professional I am riveted by his behaviour.
Those who have followed the colourful life of Karti Chidambaram will bear testimony to his arrogance. He has been called out many times in social media for sending threatening messages to people who have dared to question him. In 2012, when his father was a Union Minister, he abused power and had a man sent to jail for an "offensive" tweet.
With multiple cases hanging over his head, a day before his arrest Karti Chidambaram cocked a snook at law enforcement agencies by posting a holiday photo of himself with the caption: "It's snowing in Cambridge:)"
It turned out that the CBI investigators were not quite the pushovers he had expected them to be. He was arrested as soon as he landed at Chennai airport and whisked away to Delhi. According to reports, he asked to be flown business class and given hotel food. Both demands were denied. 
In Delhi, he breezily waved as he arrived at the CBI headquarters, pretending to be a celebrity instead of an accused. As per media reports, he threatened CBI officials with dire consequences once he was free, demanded home food and other privileges, and spent the first night at a Cardiac Care Unit even though there wasn't any apparent health issue.
The series of events listed above is not just about arrogance. It shows that the man had been so cocooned from reality that he had come to believe he could get away with anything and that he was above the law of the land. He thought that enforcement officers were minions who could be threatened and made to cater to his whims. He was convinced that his father would get him off the hook, as he had probably done many times before. 
Such a staggering sense of entitlement could only be a result of years of pampering, and being allowed to do as he pleased, without consequences. When faced with a new reality, the man didn't have the inner resources to adapt and moderate his behaviour even for the sake of optics.
The second person is Rahul Gandhi, fifth generation scion of the Nehru Dynasty. He was literally born with a golden spoon and grew up in a cloistered world where his every wish was somebody's command. The mantle of India's grand old party was handed to him as a birth right when people in other parties worked a lifetime to earn the right. 
Such privilege clearly comes with a high price for the man and his party. He seems ill-equipped to handle any pressure or accept responsibility. After repeated abdication of leadership, glib spin-doctoring by cheerleaders is failing to quell growing rumbles of discontent. The most telling examples of abdication are his frequent disappearances, especially before impending electoral defeats or after the party is routed. 
The most recent example is the Congress's electoral debacle in three North-Eastern States. The Congress has traditionally been a strong contender for power in this region but this time, in Tripura, the party didn't get a single seat and its vote-share dropped from 36.5% in 2013 to 1.8%. There were no seats even in Nagaland, where the party's vote-share went down from nearly a quarter in 2013, to a mere 2.1%. In its stronghold of Meghalaya, the Congress only managed a hung Assembly, with a reduced vote-share by 6%.
With such poor results, the troops are understandably demoralised and in disarray. Instead of standing by them in their hour of defeat, Rahul Gandhi went off to Italy to spend Holi with his Italian grandmother. He announced his departure, with a cutesy tweet, on the eve of counting day. His apparent inability to understand the concept of duty, or reflect on the demands of his role, has forced even die-hard dynasty fans to question his absence for the first time.
I believe it is unrealistic to expect people like Karti or Rahul to suddenly change their behaviour. They live and operate in a parallel universe that is different from yours and mine. They perhaps don't even comprehend why we consider their privileges problematic. The theory of hedonic adaptation suggests that when people are exposed to something for a long period of time, they get used to it. They cease to be excited by it, since it becomes their "normal".
As children, all of us believe that the world revolves around us. But as we grow older, we learn rules and boundaries. We learn to respect the needs of other people and understand that our speech and action has consequences. We evolve to take on age appropriate roles. But some children are stuck in environments where everything continues to be only about them – their wants, their needs, and their opinions. 
Such people grow up to be high-maintenance adults who genuinely believe they are more important than others. They often have trouble playing fair, as it implies being equal, which they believe they are not. They don't have life skills to cope when things don't go their way. In such situations, they react by shirking responsibility, or with hostility or threats, or by blaming others.
While the genesis of entitlement is understandable in both cases, it is unfair for the people of India to bear the burden of maladaptive behaviour. The legal and political systems have to step up and teach these adults about accountability and consequences of poor choices – lessons that they should have learnt in their childhood.
Smita Barooah is a columnist and blogger who comments on current affairs. She tweets at @smitabarooah
Disclaimer: The opinions, beliefs and views expressed by the various authors and forum participants on this website are personal and do not reflect the opinions, beliefs and views of ABP News Network Pvt Ltd.
- - - - - - - - - Advertisement- - - - - - - - -