BJP's women leaders should have spoken up on Kathua, Unnao before PM did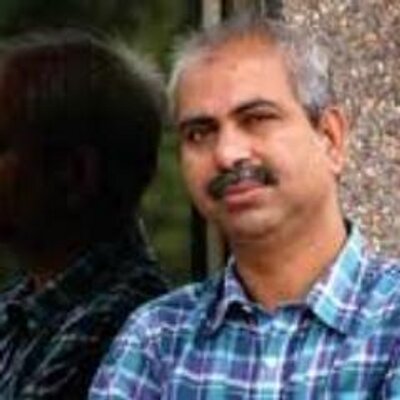 Prime Minister Narendra Modi. Photo: PTI (File)
- - - - - - - - - Advertisement - - - - - - - - -
Moral courage and constructive dissent is in short supply in every political party in India. For Bharatiya Janata Party, heading the ruling coalition at the Centre and ruling 21 Indian States, the paucity of moral courage and constructive dissent is worrisome and worth introspection.

The unfortunate events at Kathua and Unnao should have been handled better from within the BJP. Instead of waiting for Prime Minister Narendra Modi to condemn the heinous crimes, senior party leaders, particularly women leaders of stature such as Sushma Swaraj, Maneka Gandhi, Nirmala Sitharaman, Smriti Irani and others, missed a chance to speak out early. This was not a policy issue or something against the party line and in all probability,   would have strengthened the Prime Minister's hands.

In that sense, a political rookie like General (retd) V K Singh stole a march of sorts in instinctively dubbing the Kathua rape and killing of an eight-year-old child as a crime against 'insaniyat.' Gen Singh's deep roots in the Army's gentleman-officer culture helped him say categorically that a wrong does not cease to be wrong because the majority was reluctant to accept it.

India's contemporary history is littered with instances when the most powerful were told by friends and colleagues not to do wrong or take a path that was not correct. There are many instances of how Sardar Vallabhbhai Patel, Dr Rajendra Prasad, Rafi Ahmed Kidwai and Maulana Abul Kalam Azad could tell 'Jawahar' not to take certain decisions. The Prime Minister often saw wisdom in the alternative opinion and went along with it.

Mrs Indira Gandhi is generally viewed as an autocratic person but she too had healthy tolerance towards dissent. When the Emergency was imposed, Sanjay Gandhi and his cronies had cut water and electricity supply to key New Delhi residences and newspaper offices and were using the Prime Minister's residence to drum up support for Indira who had been disqualified as a member of Parliament by Allahabad High Court. Indira's contemporary Subhadra Joshi, known for probity in public life, was scandalised to learn that the Prime Minister's residence was being used for all sorts of wrong activities. She telephoned Sanjay and told him to stop it. This was in June when the temperature rises to forty-six degrees Celsius and above in Delhi.

Subhadra did not wait to take an appointment with Indira. But on meeting her she was shocked to find that the Prime Minister was not unduly upset by the suffering of the people. An argument took place, but to Indira's credit, she listened patiently and eventually agreed with Subhadra to restore supplies.  Throughout Emergency, Subhadra remained a dissident of sorts and even authored a letter to Indira where she described Sanjay as "nalayak" and a close Sanjay associate Rukhsana Sultana as a "tawaif" (courtesan). The sharp language in Subhadra's letter did not stop Indira from giving Subhadra a Lok Sabha ticket from Chandni Chowk in the 1977 general election when Sanjay was calling the shots. It is a different matter that Subhadra's dissent did not help as she lost to the Janata Party's Sikandar Bakht by over 1,15,000 votes.

Rasheed Kidwai is the Associate Editor with The Telegraph. His Twitter handle is @rasheedkidwai

Disclaimer: The opinions, beliefs and views expressed by the various authors and forum participants on this website are personal and do not reflect the opinions, beliefs and views of ABP News Network Pvt Ltd.