Digvijaya contender for MP CM's post, supporters say he is best bet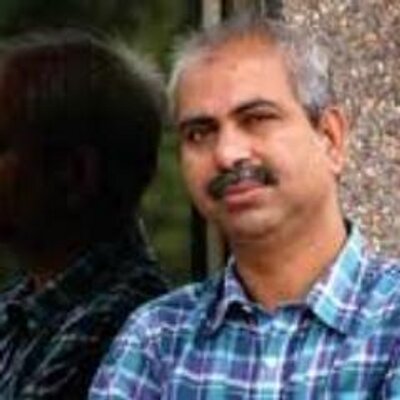 (Image: PTI/File)
- - - - - - - - - Advertisement - - - - - - - - -
Digvijaya Singh has emerged as a contender for the Madhya Pradesh Chief Minister's post after completing a gruelling 192 days, 3,325 km long Narmada Parikarma.

While Digvijaya is himself tight-lipped about his possible role in the November 2018 State Assembly polls, his camp followers feel 'Sant Digvijaya' would be ideally suited to take on Shivraj Singh Chouhan who has been Chief Minister since 2006. The BJP has been in power in the central Indian State since 2003.

At present, there are two streams of thought within the Congress. A section of Congressmen led by AICC general secretary Deepak Babaria feels the party should avoid projecting any 'face' for the November polls. Several arguments have been marshalled such as Congress's age-old convention to let the newly-elected MLAs chose their Chief Minister. In practice, the MLAs authorise the Congress high command to appoint its favourite. For instance, in 2000 Sonia Gandhi chose Ajit Jogi as Chief Minister of newly-created Chhattisgarh who did not have the support of even five party MLAs.

Babaria and others are also credited with the view that th3 projection of an individual alienates other regional satraps and often upsets caste and sub-caste equations.

In Babaria's scheme of things, if the Madhya Pradesh Congress puts up a united face of the party and regional satraps like Digvijaya, Jyotiraditya Scindia, Kamal Nath, Suresh Pachauri, Ajay Singh, Arun Yadav and others concentrate in their areas of influence, the Congress could easily cross the 125 mark in the 230-member MP Assembly. Post-victory, AICC president Rahul Gandhi can consider the claims of any of these satraps in recognition of their contribution and wishes of the newly-elected MLAs.

However, camp followers of aspirants such as Jyotiraditya Scindia and Kamal Nath say projection of a chief ministerial face offers voters a decisive choice. The campaign too remains focused. They argue that increasingly, the Indian version of Westminster model of parliamentary democracy is turning a bit like US presidential polls where a chief ministerial or prime ministerial face provides a cutting edge to the campaign and the outcome of polls.

Digvijaya supporters point at his "proven track record" as Madhya Pradesh Chief Minister between 1993-2003. They also view 'Diggy Raja' as the best bet to neutralise both Chouhan and Prime Minister Narendra Modi. In the last six months, Digvijaya has courted thousands of seers and saints and paid respect at hundreds of temples around Narmada river. In Raghogarh principality, Digvijaya is considered 'Hindu Pati' (defender of the faith) and a strong votary of Sanatan Dharma.

Privately, some Digvijaya supporters say that by undertaking a long spiritual journey, the AICC general secretary has "atoned" for his past sins. In recent years, some of Digvijaya's utterances on "Saffron terror," doubts over Batla House encounter and death of anti-terror squad chief Hemant Karkare during 26/11 Mumbai attack were used to dub the former Madhya Pradesh Chief Minister as 'anti-Hindu."

However,  when his Narmada Parikrama yatra concluded on April 9 at Narsinghpur on the bank of the river considered holy by many, some enthusiastic voices had hailed him as "Sant Digvijaya".

Rasheed Kidwai is the Associate Editor with The Telegraph. His Twitter handle is @rasheedkidwai

Disclaimer: The opinions, beliefs and views expressed by the various authors and forum participants on this website are personal and do not reflect the opinions, beliefs and views of ABP News Network Pvt Ltd.