Flip-flop over moon sighting casts shadow over Eid ul Azha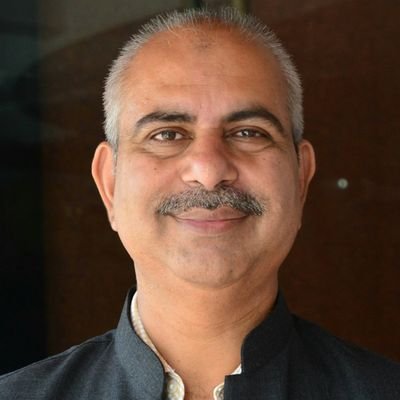 File image: AFP
- - - - - - - - - Advertisement - - - - - - - - -
A flip flop over moon sighting has cast a shadow over Eid ul Azha  (aka Bakra-Eid) across the country. The government of India had, on the first instance, declared August 22 as a public holiday but changed to August 23 when a section of Muslim clergy insisted on non sighting of Zil Hij moon. Between August 12 to 16, Muslim scholars, clergy and seminaries had heated arguments before accepting August 22 as a consensus date for the festival. The central government is now under pressure to issue another gazette notification to declare August 22 as a public holiday. The controversy has had tremendous bearing among Muslims in India who are sharply divided on sectarian lines.
Eid Ul Azha marks conclusion of Hajj and animal sacrifice in remembrance of Prophet Ibrahim and celebrated among all sects of Islamic faith.

In Uttar Pradesh and Bihar, two big states having substantial Muslim population, had planned to observe Eid ul Azha on August 22 when influential Imarat –e- Sharia seminary, Bihar and Maulana Khalid Rasheed Firangimahi, Imam Idgah, Lucknow on August 12 had claimed that Zil Hij moon was sighted. However, Delhi based Imam of Jama Masjid, Imam Bukhari had insisted that moon was not sighted on the August 12 so the festival that is celebrated on tenth day of Islamic Hijri month Zil Hij will be celebrated on August 23.

Bukhari has gone a step further questioning the decision of Imrat e Sharia and Maulana Khalid Rasheed Firangimahli. The Imam claims that Islamic seminaries and individuals have based moon sighting testimony from Gujarat. "I tried ascertaining the veracity of moon sighting but most parts of the country on August 12 night were cloudy or facing rains. I suspect the handiwork of Gujarat based sangh parivar to spread false information in order to divide the Muslim community," Bukhari has been widely quoted in the Urdu newspapers.

Moon sighting has been a contentious issue among Muslims in the country. Many times, Eid ul Fitr that comes after a month long season of fasting is often celebrated on one day in one part of the country and on another day in another part.

In this time and age of science and technology, shouldn't a single date on which Muslims should celebrate Eid ul fitr and Eid ul Azha in a big country like India? It will show a united face of Muslims in the country and help government and organizations to declare a holiday on the same day. Different Muslim religious groups, organisations and institutions such as Muslim Personal Law Board should take initiative in this direction. Keeping in mind some religious rules, the moon's visible day can be determined on the basis of astronomical calculations
As I had argued in June 9, 2018 piece for The FirstPost, many religious scholars say that in the Quran, there are no clear instructions about determining the month by looking at the moon, but it refers to the arrival of the month. The focus is more on consensus within the community than physical sighting of the moon by individuals and groups.

Despite this, if anyone finds out through any source that Ramzan has arrived, he or she should keep fast. In the Hadith (statements and deeds of Hazrat Mohammad Saheb), the prophet spoke about 'knowledge' or information about credible source of moon sighting than physical testimony.
At present, there is an overwhelming majority of Muslims of Hanifi, Maliki, Hambli and Shafai ideologies living in America, Canada, Australia, UK, Europe, West Asia and other parts of the world who depend upon Saudi Arabia for the moon sighting. Therefore, Ramzan begins with the announcement of Ramzan from Saudi Arabia, and are Eid ul Fitr and Eid ul Azha festivals.
But in South Asia, Muslim religious groups and seminaries still cling to seeing the moon by referring to the change in horizon. Keeping an archaic view alive, they continue issuing instructions to celebrate two Eid festivals on the sighting of the new moon as per their whims.
The point of the matter is that while not negating the tradition of seeing the moon in the new month, there should also be arrangements made — on the basis of mathematical calculations and astronomy — to decide on sighting of the moon.

Author-columnist Rasheed Kidwai is a visiting fellow of ORF.
Disclaimer: The opinions, beliefs and views expressed by the various authors and forum participants on this website are personal and do not reflect the opinions, beliefs and views of ABP News Network Pvt Ltd.