In 'politics of adulation,' Jayalalithaa scored over mentor MGR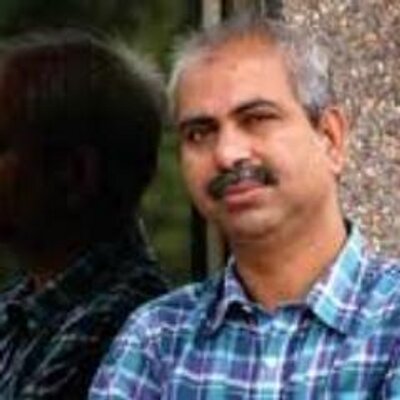 - - - - - - - - - Advertisement - - - - - - - - -
With the passing of a politician who became a larger than life legend in her lifetime, it would be appropriate to look back at the rise of the late Chief Minister of Tamil Nadu, J Jayalalithaa, in the world of movies and then in politics. By no means was the transition from the reel world to the real world a smooth one; it never is: politics is a tough game and power play is not for the faint hearted.

Jayalalithaa and her mentor MG Ramachandran, or MGR the Superstar of Tamil films and the domineering leader of the ADMK, acted together in 28 movies. At a personal level, they had a blow-hot-blow-cold relationship.

According to some Tamil writers, as Tamil Nadu Chief Minister in the early-1980s, MGR  realised that she was a very independent woman "who acted on her own volition". She had impressed him so much that he used to say that when voters saw him and Jayalalithaa, he would get 40,000 votes, but when they spoke in election rallies together, they would get four lakh votes.

In this year's May 2016 Assembly election, the ADMK, led by Jayalalithaa, secured a vote share of 44 per cent. Most ADMK supporters are still hardcore MGR fans, drawn to the party because of his star value and that of Jayalalithaa.

It was MGR who ensured that instant VIP status was accorded to Jayalalithaa in the ADMK. It was his 1983 diktat to party workers that they should stand up to show their respect to her that set her apart from the rest. It was he who advised her to shun the media.

As a teenager, Jayalalithaa had dreamt of "becoming a millionaire and a lawyer". She used to collect pictures of Rock Hudson and had a crush on cricketers Nari Contractor and Mansur Ali Khan Pataudi. "I used to go for matches with binoculars just to look at Pataudi and Pataudi alone," Jayalalithaa told an interviewer in 1998.

In late-1984, when MGR was hospitalised in the US following a stroke, Jayalalithaa, a Rajya Sabha MP since 1983, was convinced that she should take over the reins. She approached the then Prime Minister, Rajiv Gandhi, and Governor SL Khurana to appoint her Chief Minister since she felt MGR's health would not permit him to discharge his duties.

Stung by her move, an ailing MGR stripped her of the deputy leadership of the parliamentary party.

In a subsequent interview published in Savvy magazine, Jayalalithaa gave vent to her anger and remarked, "MGR has been a great influence in my life, I don't deny that. But now I am my own person. I have evolved. Hereafter, I am responsible only for myself. Never again will anybody influence me to such an extent that all my thoughts and actions and statements are influenced and made in a particular way just because someone else wants it that way."

Yet MGR remained central to Jayalalithaa and her politics till the end. In the May 2016 Assembly poll this was more than evident.  "If I am here before you, it is because of MGR.," she was heard telling voters in Chennai.

MGR, founder of the Anna Dravida Munnetra Kazhagam (ADMK) was the first film star to become the Chief Minister of a State in India. He used to sing a song from Enga Veettu Pillai (The Son of Our Home; 1965) which went, "If you follow me, the poor will never suffer. First Christ came and preached; then Gandhi came and preached; then the people have forgotten. Now I will set things right."

Films and politics have a long, multi-dimensional history in Tamil Nadu.  Since 1967, five of its six Chief Ministers have been from the film industry. In his paper 'Politics and the Film in Tamil Nadu', Robert Hardgrave spotted the "politics of adulation" to explain why film stars entering politics are generally successful.

In an otherwise diverse Indian society on the lines of ethnicity, class, caste, religion or linguistic affiliation, cinema acts as a binding force.  Often film stars provide a much more consensual and likeable alternative and carry a myth around them.

For MGR, art and politics were two sides of the same coin. Jayalalithaa closely observed how MGR portrayed himself as the "protector" of the common man and conveyed political messages in his films.

Some Tamil politicians feel it was Jayalalithaa's success in managing MGR, often described as the wiliest of Chief Ministers, that had convinced her she could manipulate all categories of politicians.

Jayalalithaa's ties with the Nehru-Gandhi family remained unstable. While she was not a major political player in the lifetime of Indira Gandhi, the actress had cordial ties with Rajiv Gandhi. In fact, as Prime Minister, Rajiv used to ignore protocol and call on her at Poes Garden each time he was in Chennai.

In the most part, the ADMK led by Jayalalithaa remained and ally of the Congress. But with Sonia Gandhi taking charge of the Congress in 1998, the ties saw more lows than highs. Among other things, Jayalalithaa and Sonia could never decide on a meeting place. While Sonia's camp insisted Jayalalithaa should visit 10, Janpath, the AICC president avoided going to New Delhi's Tamil Nadu Bhawan in Chanakyapuri.

Politician Subramanian Swamy found a neutral territory at Ashoka Hotel in New Delhi days after Atal Bihari Vajpayee's Government fell by a single vote in March 1999. But soon both Jayalalithaa and Sonia abruptly stopped talking to each other.

Sonia felt betrayed when Jayalalithaa went back to the NDA while she had reasons to be upset with Sonia who failed to stitch together an alternative coalition. When an ailing Jayalalithaa was admitted to Apollo Hospital, Rahul Gandhi broke his Kisan Yatra in October to call on her. But sources close to Rahul Gandhi admit that she remained oblivious of his presence due to her medical condition.

Disclaimer: The opinions, beliefs and views expressed by the various authors and forum participants on this website are personal and do not reflect the opinions, beliefs and views of ABP News Network Pvt Ltd.
- - - - - - - - - Advertisement- - - - - - - - -