Indian cricket is in a shambles, and we know why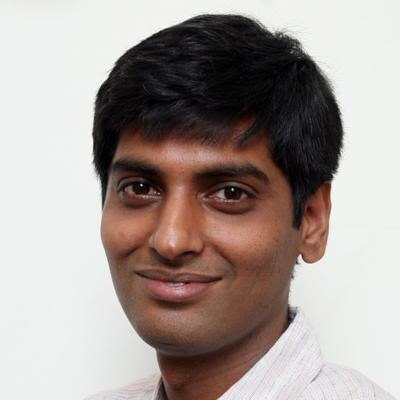 Kumble issue had been handled in an "extremely insensitive and unprofessional manner" said Guha. (AFP)
- - - - - - - - - Advertisement - - - - - - - - -
Of the many instances of snatching defeat from the jaws of victory that punctuate the history of Indian cricket, the current administrative and dressing room shambles is the most spectacular. 
The team environment, despite recent success, seems to have attained levels of toxicity not seen since the days of Greg Chappell's calamitous coaching stint in 2006-2007. The administrative ship has run aground, so much so that Indian cricket's hard-won commercial clout in a tiny 10-nation club called the International Cricket Council has all but vanished.
This fresh outbreak of cholera comes at a time when the reassuring smell of the Supreme Court mandated, Lodha brand phenolic disinfectant used to clean up the Board Of Control of Cricket in India (BCCI) still lingers. 
Less than a year ago India's cricket administration had been cleansed of corrupt politicians of conflicted businessmen. The venal part-time administrators were replaced by another bunch of part-timers. Only, their intentions were much purer. And along with amateur spirit, a relatively clean record of public life, the honourable Supreme Court wanted a dash of diversity—an activist auditor, a legendary female cricketer, a historian, and an investment banker—as if the world's richest cricket board was a charitable trust. 
Cricketing matters were to be handled by bona fide legends of the modern era. After all who better than the 'Fab Five' who were part of Indian cricket's renaissance in the 2000s to help shape the present and future.
The Supreme Court's zeal to reform a resource rich BCCI that controls the levers of a national religion has parallels in the Western world's itch to effect regime changes in distant lands whose realities and impulses they scarcely understand. 
It is a variant of the simplistic good-versus-evil, self-righteous world view demands authoritarian despots be replaced by a form of democracy that comes close to Western ideals. Throwing out dictators is easy. Finding a sustainable, more virtuous alternative is slightly harder, if not utterly utopian. It is also a full-time job, for even small, incremental success to be claimed.  
The result of such self-righteous undertakings—be it in the 'Arab Street' or the corridors of cricket administration— usually is greater chaos.  
Historian Ramachandra Guha's letter of resignation from the Committee of Administrators (CoA) formed by the Supreme Court (what his qualifications were to be offered such a role remain baffling to this writer, but then this is India where a journalist and self-proclaimed cycling enthusiast is drafted into a Government 'task force' committee for better national performance in the next three Olympics!) to oversee administrative matters of BCCI contains facts that must surprise no one, including its author. 
Going by his letter —valuable if only as yet another eyewitness account— Guha in his short-lived brush with cricket administration makes two essential discoveries. Conflict-of-interest is alive and kicking, and prima donna players—past and present— are a law unto themselves. 
Talking of chaos unleashed by well-intentioned fecklessness, sample this: The one participant, Anil Kumble, arguably India's greatest match winner, and man so upright who disclosed his business interests that may or may not be conflicting with his post-retirement roles, even in an open letter he wrote to the cricket loving public, is being made the fall guy in the dressing room politics of Team India. 
Journalists who in an uber competitive world, have to prize access over reporting facts, eagerly contribute to narratives such as an overbearing and killjoy Kumble unable to mentor a bunch of  compulsively expressive free-spirited cricketers led on the field by skipper Kohli, the most expressive of them all. 
In terms of work ethic, it would be hard to tell Kohli and Kumble apart. Enduring pain and making supreme personal sacrifices is essential in the quest for excellence. If Kumble relentlessly maximised his not-so-prodigious skills, nerd-like, simplifying his bowling action and adding subtleties to his game, Kohli among the most gifted cricketers of his generation realises that being in top physical condition will prolong his membership of the elite club of athletes.   
The point where Kumble and Kohli seem to irreconcilably drift apart is that often misused and abused idea of how cricketers ought to "express" themselves on the field. Only a fool would accuse Kumble of shying from the line of fire even when the cause was hopelessly lost.  
It is not hard to imagine anyone other than Kumble as India captain to have the moral authority to invoke the Bodyline Series Aussie captain Bill Woodful's words 'only one team was playing in the spirit of the game' during the scabrous tour of Australia in 2007-08. Kumble's aggression, and that of the teams he lead (by and large), was channelled through the duct of on-field determination that did not require school ground brawls. Virat Kohli in contrast has turned his team into a pack of feral dogs. Any verbal slight, real or imagined, on-field or off-field is responded to with such ferocity that requires diplomatic diffusement. Oftentimes, it's Kohli and his men who are the provocateurs. But then, broadcaster need a storyline; so do brands that sign up our superstars on multimillion dollar contracts. 
When the centre cannot hold, expect assorted interests, even those at the periphery, to create a deeper, unresolvably messy conflict. 
TR Vivek is a Bengaluru-based journalist and co-author of 'Cricket and Commerce: IPL An Inside Story'. He tweets @trvivek
Disclaimer: The opinions, beliefs and views expressed by the various authors and forum participants on this website are personal and do not reflect the opinions, beliefs and views of ABP News Network Pvt Ltd.