Let 'New India' not meet the terrible fate of 'India Shining'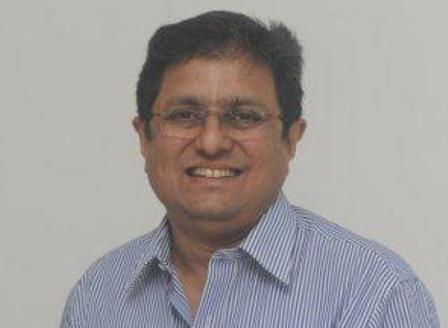 There is no denying that the Modi government has through several welfare schemes expanded the social safety net, while moving away from a regime of doles and plugging holes in the system. (Image: File)
This is an age of fast-forwards. So, 16 May, 2014, seems like it was just the other day. The Modi Government has already completed two-thirds of its term and entering the slog overs of the match. 
It is exactly at this time of the year in September 2013 that the BJP declared Narendra Modi as its Prime Ministerial candidate much to the chagrin of the old guard. Since, then it has been one non-stop bullet train ride for the country. 
Last week's Cabinet Reshuffle was, therefore, like a strategic time out in the match before the real chase for the runs begin. But, the last few overs preceding it were a bit rough for Team Modi. 
First, there was the Gorakhpur hospital tragedy. Before that could die-down came the Ram Rahim verdict saga and riots in Haryana and Punjab. These were interspersed with bad news about the economy, lower GDP in the first quarter of the financial year and Reserve Bank of India statistics once again raising questions about the impact of Demonetisation.
All these gave enough ammunition for the opposition and critics of the government to attack Narendra Modi. In this din was buried the most significant news of the diplomatic resolution of the Doklam standoff with China. 
Come September, a new outrage swept the country over "who killed Gauri Lankesh?" The default assumption being she was a victim of Right Wing extremism.
Another Prime Minister or any other Government may have faltered under such psychological onslaught. But, for Narendra Modi this is par for the course. Not a day has gone since he has assumed office without a new salvo fired at him. Beating popular expectations Modi has thrived on crises with his personal ratings soaring in successive opinion polls. 
Many have attributed Modi's relentless rise to the 'TINA' (There Is No Alternative) factor, while some others have called it "there is no one but Modi" phenomenon. But, even popularity charts cannot defy the force of gravity and an anti-incumbency effect is bound to set in at some point. Even a  year can be a long time in politics.
Therefore, there are speculations of the article Narendra Modi - Amit Shah duo bringing forward the Lok Sabha election and club it with some of the state elections that are due in 2018. This will be to ensure that Modi is returned to power for a second term before his popularity dips and the now tottering opposition is able to regroup against BJP. During my recent trip to Madhya Pradesh one heard this theory gaining ground.Though such a move may appear audacious, today people do not put anything past Modi.
Meanwhile, the monsoons have brought a mixed bag of goodies with a highly skewed spatial distribution of rains. Large tracts of central India, the Hindi heartland as it is called, have received less than normal rains, while much of Bihar and Eastern UP have been ravaged by floods. These geographies will be crucial in deciding the fate of the government.
Onions in Bundelkhand and Malwa are back to Rupees 30-40 a kilo from Rupees 2 per kg less than two months ago after the Mansaur agitations. It is another matter though, going by what the grapevine says, there was a bumper crop of Poppy (Opium) that was smuggled out under the cover of the riots.
If everything else can be dismissed as noise, the concerns about the economy are real. Though politicians and left wing economists would like to hang all ills on the single peg of demonetization, more reasoned voices have diagnosed the problem to be much more structural. 
Non-partisan economic commentators have pointed out that the fall in GDP is part of a seven-year trend line and not just a blip caused by demonetisation. Everyone seems to agree that, the biggest issue is job creation. One or two good quarters is not going to change that. It would require much more fundamental changes that might mean further disruption in the short term.
There is no denying that the Modi government has through several welfare schemes expanded the social safety net, while moving away from a regime of doles and plugging holes in the system. But, results of these will not be appreciated immediately nor will they alleviate the instant pain of seminal reforms like GST. Disenchantment, therefore, is palpable across the strata, just that in the absence of a worthwhile opposition much of it is remaining trapped in parlour conversations and social media.
Is the government concerned about the situation? Narendra Modi is too sharp a politician not to sense the mood on the ground. His Independence Day from the Red Fort this 15th of August was shorn of rhetoric and aphorisms. He was seen, for the for the first time s perhaps, reading from notes what appeared like a three year report card of his government.
Though some would like to believe otherwise, Narendra Modi and Amit Shah are not the kind of leaders to assume that they can sail through 2019 only on a PR overdrive. Therefore, while trying to ward off opposition criticism through counter propaganda, Amit Shah is quietly going around tying up electoral arithmetic for the next polls. The alliance with JD(U) in Bihar is the biggest example of this plan. Next on the cards will be stitching BJP's strategy for the South. Before that, of course, there are Gujarat, Madhya Pradesh, Chattisgarh and Rajasthan to be won.
How the script will unfold in the next eighteen-odd months only Narendra Modi and Amit Shah know. But, what can be said with some degree of certainty is that they will not allow "New India in 2019" be  an "India Shining 2004" redux. 
(Author is a writer and popular blogger on current affairs. His Twitter handle is @SandipGhose)

Disclaimer: The opinions, beliefs and views expressed by the various authors and forum participants on this website are personal and do not reflect the opinions, beliefs and views of ABP News Network Pvt Ltd.
- - - - - - - - - Advertisement- - - - - - - - -