Modi is playing a high stakes game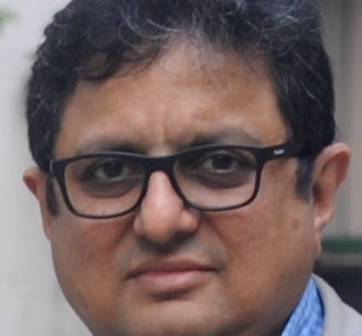 Representational Picture
Back in June this year, GST was hailed as the single biggest tax reform in India since Independence. Finance Minister Arun Jaitley was lauded for achieving the impossible of bringing parties across the political spectrum on board. Prime Minister Narendra Modi seized the moment with the midnight session of Parliament making it a watershed moment in India's economic history.
At the same time, economic experts and political commentators highlighted the risks associated with the changeover. Some advised delaying the changeover by a few months, as doubts were expressed about the preparedness of the tax authorities in handling this mammoth transition. This writer had warned about the pitfalls and th potential of derailment that could have both economic and political consequences. (Read 
http://www.abplive.in/blog/what-if-gst-goes-the-disastrous-demonetisation-way-535199
)
However, the Government went ahead with its 
July 1
 deadline, without availing any extra period of grace. One can surmise the reasons for this inflexibility. First, it is not possible to be 100 per cent ready for such a humongous move involving so many States at varying levels of preparedness. Besides, experience in other countries where such mega tax reforms had been attempted in the past indicated a dislocation for at least a couple of quarters. It is reasonable to assume that the Modi Government had hoped to complete the rough ride in the monsoon quarter, making whatever corrections and recalibration necessary, securing the last two quarters of the fiscal year for recovery.
Did the Government underestimate the challenges? Was its groundwork inadequate? Could the structure have been simpler? Were there gaps in implementation? These are counter-factual questions that can always be asked and the answer almost in all cases are likely to be in the affirmative.
But there is little value in such post-mortem. As mentioned earlier, in a VUCA (Volatile, Uncertain, Complex and Ambiguous) world, more so in politics, it would be utopian to expect foolproof planning. Therefore, none of the teething problems should have come as a surprise and as leaders, Modi and Jaitley will have to keep making adjustments along the way.
The Congress, having strategically distanced itself from GST at the last minute, was waiting for this moment. In hindsight, it might appear that the BJP handed over to them on a platter an issue that can potentially wreck an election. It is difficult to believe that an astute politician like Modi had not anticipated this.
Had Modi delayed the GST's introduction to September, as the Congress and some other opposition parties were demanding, the situation could have been much worse as the polls would been held while the nation was in full throes of GST implementation. Therefore, the only choice before Modi was to push back GST beyond 2019, just as his predecessor had done for two terms. Frankly, that was a non-option.
Modi stormed to power on the promise and mandate to transform the country. And, tinkering alone could not have done that. It required radical and disruptive change. We are now celebrating 25 years of reforms in India. But, an honest assessment would reveal that what has been tackled so far are the low hanging fruits.
The next wave of reforms will cause inevitable dislocations and cannot be painless. This would have to cover highly sensitive and volatile areas like retail, labour laws, land acquisition and taxation. Without these reforms, jobs and growth in the manufacturing sector cannot happen. All this can only be achieved by bipartisanship and building consensus. Admittedly, that is too much to expect in the present political climate.
It may be argued that BJP and Modi are reaping what they sowed by opposing reforms in the years the Congress was in power. Perhaps true, at least partially. But I would submit that the level of obstruction today is far more strident than what it would have been had the BJP been in power without Modi at the helm. The present opposition, especially the Congress and Rahul Gandhi, have not been able to digest Modi's victory even after three-and-a-half years and would do everything in their power to make him fail.
In this situation, the only way for Modi was to bite the bullet, as it were, stake his political capital and press the button on reforms.  A very legitimate question can be – why did Modi chose perilous fiscal reforms over those like labour laws, land and retail that would trigger growth and investment. Here, he was stuck with a Hobson's choice of whether to become 'Suit-Boot PM' or 'Gabbar Singh', the latest sobriquet that is being used for him.
That Modi chose 'pain to many' vs 'gain to few' in the short term is a political call he had to take. The logical explanation for that can be he needed to generate funds, through better tax mobilisation, for welfare schemes (and, possibly, direct tax relief for the middleclasses) before embarking upon more ambitious structural reforms after 2019.
Whether he can pull off this gambit depends on the charisma and political genius of Modi. He did it in Uttar Pradesh. Will he be able to repeat the magic in Gujarat and the other State elections that will follow, leading up to the Lok Sabha election of 2019? It would be a tragedy if he fails, because that will set India back by several years on the path of reforms.
Disclaimer: The opinions, beliefs and views expressed by the various authors and forum participants on this website are personal and do not reflect the opinions, beliefs and views of ABP News Network Pvt Ltd.
- - - - - - - - - Advertisement- - - - - - - - -