Modi the druid vs Rahul the chef: Will khichadi sell?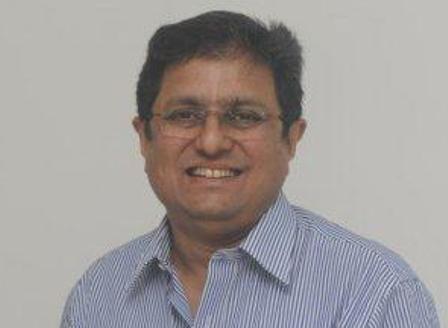 Congress president Rahul Gandhi on Thursday targeted Prime Minister Narendra Modi again, going into rhyme over the series of leaks, including CBSE board papers, to say that the "chowkidar" was weak.
- - - - - - - - - Advertisement - - - - - - - - -
There is a whiff of khichadi in the air. And, it does not smell very appetising. Khichadi, when cooked right, can be the ultimate comfort food. With a dash of aromatic ghee it tastes divine. But, what we see cooking now is a potluck with everyone throwing in left over vegetables, daal and rice into a cauldron.


Also, there is neither a cook in sight nor a coherent recipe. An alleged Le Cordon Bleu chef is travelling across the country but people are not sure if his signature Lentil Risotto can be passed off as the humble Indian Khichadi. Rumours about his having engaged some Cambridge-trained experts of molecular gastronomy to assist him in the kitchen have failed to inspire confidence.

Hence, many home-grown culinary artistes are aspiring for the top job in what promises to be a Mahayagna in 2019. Despite the hype created by his publicists, these regional experts may at best accept the self-certified 'young' master chef as an apprentice but not the boss, at least as yet.

This is causing massive confusion among the ordinary diners. Marketers are trying to convince them that the traditional Indian restaurant they had chosen in 2014 cannot be trusted any longer as it has failed to live up to the promise of 'Global-Desi' fusion cuisine of international standards at Indian prices. Customers are undecided as to whether they should revert to the 'multi-cuisine' dhaba serving North Indian, South Indian and Indo-Italian (Pizza and Pasta made with Amul cheese) or try out the nouvelle menu at the newly refurbished Indira Canteen.

Meanwhile, the old enterprising Gujarati motel entrepreneurs are quietly going about their job of renovating the old outlets while opening new franchises across the country. Realising that organic growth may have plateaued, they have started actively scouting for acquisition opportunities to expand their network in new geographies. Like consummate marketers they know, in the life of any brand some consumers are bound to fall off the map and have to be replenished by attracting new customers to its fold. They seem to be sticking to strategy, confident that at festival time there will be long queues outside their old and new establishments. If they have special delicacies planned for this season they are not revealing it as yet.

In this fuzzy atmosphere, many restaurant critics, food bloggers and social media foodies are weighing in with reviews and recommendations. To sift the daal from the rice, it may be instructive to lift the veil and understand the business model and marketing strategies of the different parties as they prepare for the Battle Royale in 2019.

In this construct, there are two sets of challengers and one defender. The defender, of course, is the incumbent BJP with its undisputed leader and fully empowered CEO, Narendra Modi and his trusted COO (Chief Operating Officer), Amit Shah. Among the challengers, on one side there is an emerging consortium of a number of strong family owned enterprises, the regional parties, and on the other a closely held private conglomerate, the Congress, that appeared to be on terminal decline but now making a spirited attempt at revival under its 'young' scion, Rahul Gandhi.

Among the challengers there is a mix of palpable excitement and underlying anxiety. The optimism arises out of a few factors. First, they believe BJP and Narendra Modi turned the table on them in 2014 by cleverly changing the rules of the game. For a long time they struggled to understand how did Modi-Shah achieve the near impossible. They were further flummoxed by subsequent unexpected electoral reverses, as in Uttar Pradesh assembly elections, to come up with fanciful theories such as EVM tampering.

For these regional parties, who have for long thrived on identity politics based on caste, religion and sub-nationalism, the magic mantra is consolidating opposition vote against the BJP. The earlier successful Bihar experiment of the Mahagathbandhan, the tantalising contest in Gujarat and results of by-polls in the last couple of months, including those of Gorakhpur and Phulpur in UP, has given them the confidence of cracking the code.

Besides, an ally like Chandrababu Naidu deserting the NDA has buoyed their spirit. They feel the Modi government is on the back foot on several issues that would put them on the defensive in the coming elections – which if well exploited can give the opposition a clear edge at the hustings.

The anxiety or nervousness stems from the fact that, with the exception of Akhilesh Yadav and Mamata Banerjee, time is running out for the other leaders. Likes of Sharad Pawar, Mayawati or Mulayam, Nitish or even Chandrababu Naidu, cannot hope to have a stab at the top job if they miss the bus in 2019. That would explain Sharad Pawar's dinner diplomacy in Delhi and Mamata Banerjee's bon-homie with Mayawati and KCR.

However, apart from the singular agenda of defeating BJP, nay Modi, the fragmented opposition does not have any raison d'etre to unite. While they can always play the caste card in the Hindi-speaking heartland, BJP has made them wary of overdependence on their traditional minority vote-bank for fear of being perceived as anti-Hindu. To revert to the earlier food analogy, it is the classical dilemma of a hotel owner on whether to include Beef on the menu.

South of the Vindhyas, regional pride can be an issue as Siddaramaiah in Karnataka and Chandra Babu Naidu in Andhra Pradesh have already signalled. A new rallying point can be created around the perceived economic injustice to the southern states by the centre. Whether this will be appeal to a pan Indian audience like an A R Rahman symphony that cuts across the length and breadth of the country is questionable. So, it is likely that whipped up mixtures of Agrarian and Rural distress will be thrown into the Khichadi Handi as additional ingredients.

It may be argued that 2019 may turn out to be a 1977, when like Indira Gandhi, Modi will be a uniting force for the opposition. But, the biggest challenge in cooking up such a potpourri of interests will be the clash of egos and ambitions. Besides, there is no benign and altruistic elder statesman like Jayaprakash Narayan on the scene to create a consensus. Now there are only power brokers. If one Charan Singh could bring down the Janata Party, now there will be several stalwarts in the fray.

During this period, Rahul Gandhi has been on a different trip literally. He and his team seem convinced that in 2014 Modi won purely on the strength of PR and propaganda. Obviously, flush with funds and a new set of strategists he has embarked on a national blitzkrieg and social media overdrive. Though there is palpable optimism among his cheerleaders about a resurgent Congress, opinion is divided on how this is going to translate into vote-share and seats for the Congress but right now Rahul is on a mission to win the perception battle.

There could be a method and merit in Congress' strategy. They know that without a credible 'Brand Rahul' Congress can at best hope to be a minor partner or an 'also ran' in a post 2019 scenario should a non-BJP alternative come to power. Hence, there is an attempt the Congress media managers to project every set back of BJP as Rahul's victory irrespective of how the party fares in that round. But, whether mere hype without substance will win the day for Rahul only his electoral consultants may know.

All this while, the BJP is tight lipped about what is cooking in its kitchen. They know that the road to 2019 will not be a cakewalk, as no election ever is. Narendra Modi and Amit Shah are decorated generals who are not naïve. They would have anticipates long ago that an anti-BJP polarisation is inevitable and 'Coalition Dharma' may not sit well with its version of 'Hindu Dharma'. Allies like Chandrababu Naidu jumping off the ship would not have come to them as a surprise.

But, where the BJP business model may be under stress is the new regional franchises have not started paying off with the exception of North-East, which by itself cannot bring them more than 20 seats. At the same time, some of their older flagship properties are showing signs of fatigue and losing clientele – notably in Madhya Pradesh, Chhattisgarh and Rajasthan. The re-launch and comeback plan in Karnataka is facing stiff entry barrier from Congress desperate to protect one of its last remaining bastions.

As Gujarat has shown, Modi Magic itself will not be enough to see through either the coming State elections or the Mahayudh of 2019. Advertisements of Union Government schemes with the Prime Minister's pictures will soon become blind spots. Cold statistics of achievements will not cut ice with bored customers.

Brand Modi needs to restore the confidence of his fans that he is not just a Michelin chef, but also the only qualified druid who has the secret recipe for the magic potion of 'acche din'.

(Author is a writer and popular blogger on current affairs. His Twitter handle is @SandipGhose)

Disclaimer: The opinions, beliefs and views expressed by the various authors and forum participants on this website are personal and do not reflect the opinions, beliefs and views of ABP News Network Pvt Ltd.