MP polls with Lok Sabha election?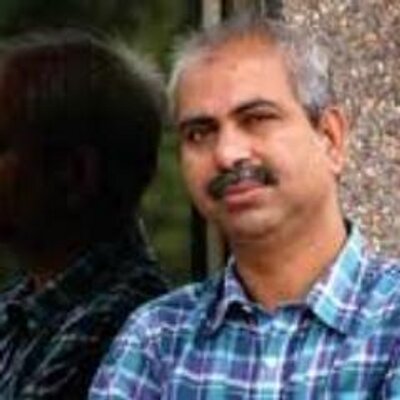 Picture: MP CM Shivraj Singh Chouhan's Twitter account.
- - - - - - - - - Advertisement - - - - - - - - -
In the absence of any official word, there is a buzz in Madhya Pradesh that Assembly election in the State may be deferred by five to six months, to be held simultaneously with the Lok Sabha election in 2019.
Madhya Pradesh Chief Minister Shivraj Singh Chouhan has recently set up a 10-member panel to prepare a report on simultaneous polls. After  a preliminary meeting, some members of the panel seem convinced that  clubbing Assembly polls with parliamentary elections was a "practical" solution.
The BJP, including Prime Minister Narendra Modi and BJP national president Amit Shah, are strong votaries of simultaneous Lok Sabha and State Assembly polls.  On February 28, BJP Chief Ministers and Deputy Chief Ministers from 19 States had met at the BJP headquarters in New Delhi to discuss the possibility of simultaneous polls. One view that had reportedly emerged was that till the holding of simultaneous elections from panchayats to Parliament was not feasible, the possibility of holding Assembly polls due in many States along with the 2019 Lok Sabha election should be explored.
ALSO READ: 
Modi the druid vs Rahul the chef: Will khichadi sell?
The Madhya Pradesh Assembly election is due in November 2018, along with polls in Rajasthan, Chhattisgarh and Mizoram. Sikkim, Arunachal Pradesh, Odisha, Telangana and Andhra Pradesh Assembly polls are due between April-June 2019 and these can also be clubbed with the Lok Sabha election. Assembly elections in BJP-ruled Haryana, Maharashtra and Jharkhand are due in September-November 2019.
As per constitutional provisions, a Government enjoying majority in the House can advance polls by six months. However, there are no concessions for deferring polls. For instance, if State polls are not concluded by December 8, 2018, Madhya Pradesh will have to come under a spell of President's Rule where Governor Anandiben Patel, a former BJP Chief Minister of Gujarat, will have powers to run day-to-day functioning of the State.
It may be purely coincidental, but since assuming charge of Bhopal Raj Bhawan in January this year, Anandiben Patel has been working as a hands-on, active Governor, summoning senior State officials directly. One of her recent directives to principal secretaries or heads of various State departments is to make a power point presentation about their Ministries.
On a political plane, there are many BJP leaders in Madhya Pradesh who are keen for simultaneous polls. In their rationale, a Modi campaign would help them tide over the anti-incumbency factor rattling Shivraj Singh Chouhan. The BJP has lost four Assembly by-polls in past six months and the farmers unrest is on the rise in the State. On the flip side, Governor's rule would put Chouhan in an awkward situation.
(Rasheed Kidwai is the Associate Editor with The Telegraph. His Twitter handle is @rasheedkidwai)
Disclaimer: The opinions, beliefs and views expressed by the various authors and forum participants on this website are personal and do not reflect the opinions, beliefs and views of ABP News Network Pvt Ltd.
- - - - - - - - - Advertisement- - - - - - - - -