OPINION: "Howdy, Modi" And The Politics Of The Indian American Community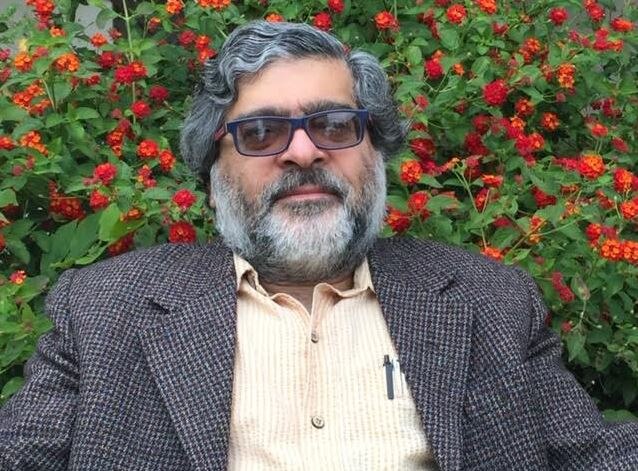 US President Donald Trump and Indian Prime Minister Narendra Modi attend "Howdy, Modi!" at NRG Stadium in Houston, Texas, September 22, 2019. (Photo by SAUL LOEB / AFP)
- - - - - - - - - Advertisement - - - - - - - - -
The spectacle is over.  Some 50,000 Indian Americans showed up at the NRG Stadium in Houston to greet Narendra Modi, who was joined by his soulmate and fellow sojourner in "rally politics", Donald J. Trump.  "Howdy, Modi," as the event was billed, has been described in much of the Indian and Indian American media as hugely successful and as another feather in Modi's cap as he attempts to showcase India to the world and present himself as a 'world leader'.  Prime Minister Modi, according to this narrative, had only one visibly uncomfortable moment when House Majority Leader Steny Hoyer described India as a country that, like America, was "proud of its ancient traditions to secure a future according to Gandhi's teaching and Nehru's vision of India as a secular democracy where respect for pluralism and human rights safeguard every individual."
Narendra Modi has taken every opportunity, both in India and abroad, to describe Gandhi in the most venerable terms.  He is astute enough to realize that Gandhi, whatever criticisms he may be subject to, still commands more cultural capital worldwide than any other modern Indian in history.  But Nehru is a different matter. Modi, as is now widely known, is outraged at the very mention of Nehru.  Dislike is too mild a word to describe the visceral hatred that he, Amit Shah, and the hardcore members of the BJP have developed for Nehru.  In this respect, too, Modi and Trump are joined at the hip:  if the very name of Barack Obama is anathema to Trump, whose policies often seen animated by nothing more than the desire to destroy the legacy of his predecessor, Modi is likewise dedicated to eviscerating the very memory of Nehru.
Also Read: History, The Nation-State, And Self-Liberation - A Gandhian View Of Kashmir
Just hours before Modi took to the stage in Houston, Amit Shah delivered a speech before the party faithful where he declared Jawaharlal Nehru responsible for having created PoK, Pakistan-Occupied Kashmir.  It was a sight to behold as Modi stood by impassively while Hoyer had the gall to invoke Nehru's name a second time, recalling the moment when, in his famous tryst with destiny speech, the country's first Prime Minister called upon his countrymen and women to work together and honour Bapu with the resolve "to wipe every tear from every eye."
Steny Hoyer, who like other American politicians is innocent of the socio-economic and political realities of India, perhaps inadvertently marred what might have otherwise been a perfect celebration of Modi's arrival on the global arena.  But supposing this to be the case, a few pressing questions about the "Howdy, Modi" carnival and what it says about the Indian American community and the cultural politics of the Indian diaspora in the United States remain.  First, and foremost, some people may be puzzled about why so many Indians were gathered to hear Modi and Trump when Indians, by a very large majority, are supporters of the Democratic party and certainly vote Democrat in a presidential election.  It may be said, of course, that they came to hear Modi; and, as we know, Trump announced his decision to join Modi only some days before the event.  But this does not occlude the all-important question:  is it possible that Indian Americans, even as they support the Democratic party, nevertheless feel something of an affinity for Trump, and would have turned out in the same numbers even if the event had at the outset been described as a Modi-Trump rally?
Also read: Hong Kong And The New Architecture Of Protest
The support of the Indian American party for Democratic candidates stems from their keen awareness that they constitute a minority in the United States.  It is only with the passage of the Immigration and Naturalization Act of 1965 that restrictions on the entry of Indians into the US were lifted. Not until the 1980s did something that may be called a sizable Indian community emerge, and for at least another two decades the feeling persisted among Indian Americans that they were all but invisible.  This feeling of invisibility is still there, even if it has been greatly attenuated by the entry of Indian Americans into the political sphere in the course of the last 10-15 years—though, it is also necessary to add, Indian American politicians such as Bobby Jindal and Nikki Haley barely, if at all, claimed recognition as Indian Americans and sometimes did everything within their power to disavow their connections with India.
The present scenario is doubtless more complex:  there are a large number of Indian Americans serving at all levels of the judiciary, and several have distinguished themselves as judges of federal appeals' courts. At least two Indian judges, Sri Srinivasan and Amul Thapar, have apparently been considered for a seat on the Supreme Court, and Neomi Rao was sworn in earlier this year as US Circuit Judge for the District of Columbia Circuit Court of Appeals, which has been a stepping stone for those seeking elevation to the country's highest court. Those Indian Americans—Raja Krishnamoorthi, Pramila Jayapal, Kamala Harris, and others—who have in the last few years made their way into national and state-level politics bear the marks of their ancestry with pride.  But none of this alters the fact that Indian Americans are still a small albeit fast-growing minority, constituting just a little over 1% of the American population, and as minorities they have sought to harness the power of the American narrative of pluralism and "equal rights for all" to their advantage.
It is also necessary to register the unpalatable fact that the majority of Indian Americans have remained wholly indifferent to the plight of minorities in India itself.  Though two million Muslims in Assam now risk being rendered stateless, and "lynchings" of Muslims and Dalits over the last few years have unfortunately made India newsworthy, Indian Americans have generally shown themselves remarkably oblivious to the sufferings of minorities while they lose no opportunity to lay claim to rights as members of a minority in the US.  They would much rather gravitate towards the Republican party, which is more hospitable to business interests and free enterprise; but the party is also less accommodating to minority interests.
More by the author: How Democracies Wither - The BJP's Constitutional Coup d'état
It is not the hostility of the Republicans to African Americans that troubles Indian Americans, and most Indian Americans accept—though many will not own up to this fact in public—the dominant white narrative which represents black people as, on the whole, lazy, insufficiently attentive to family values, prone to crime, and a liability to society.  But there is also the awareness that racism often extends to other minorities, and under Trump this feeling of insecurity has been heightened.  Indeed, Indian Americans view themselves as especially vulnerable in the present political climate, since revised immigration guidelines make it difficult for dependents of H1 visa holders—and Indians account for the bulk of such non-immigrant visas, handed out to people with specialized skills or professional expertise—to stay in the US just as henceforth extended family members are much less likely to be granted immigration visas. It is also a significant consideration that the community, again viewed in the aggregate and with awareness of the fact that there are also a considerable number of Indian Americans who live below the poverty level, is highly affluent and the majority of its members favor the Republican credo of "less tax".  If there are few wealthy white Americans who will call for greater taxation of the very rich, there are still fewer Indians who would be prepared to advocate for such a cause.
Thus, if this should not already be transparently clear, there is absolutely no contradiction between the fact that Indians largely vote Democrat and their instinctive tendency to gravitate towards Republicans.  But there is another question that emerges from the comical "Howdy, Modi" show: is this a moment that signifies the "arrival" of the Indian Americans on the national stage and in American consciousness?  Many commentators would like to think so:  the journalist Sonia Paul, for instance, has characterized the event as a "display of Indian Americans' Political Power."  It may be that, but such analysis is toothless and uninstructive. Every minority of the size of the Indian American counts, and there are many such communities; but, viewed in relation to Hispanics and African Americans, Indian Americans are still far from being a highly influential voting bloc.  Hispanics and especially African Americans are embedded in the history of the nation in vastly different ways; many Indian Americans, even those who have put down roots in the US over two generations, still think of themselves as constituting the vanguard of India and would like to be important players in India itself.
But there is something else that Indian Americans must contend with before they start congratulating themselves on their emerging "political prowess".  Americans remain fundamentally a provincial and insular people:  between their hamburgers and NFL games, cherry pie and cheerleaders, gargantuan SUVs and the big slurp, they have time for little else.  They remain blissfully unaware of what is happening in rest of the world:  the late-night comics are not the only ones to have noticed that some Americans would have a hard time locating Canada.  Central America, which Trump has described as a pest-ridden hell-hole which sends all its gang members and drug addicts to the US, would be nearly impossible for the majority of Americans to find on a map.  One can imagine in this scenario what India might mean to many Americans:  some decades ago, it mattered not an iota; today, it matters a little more, but still very little.
After having flaunted his 56-inch chest, Modi thought that he would dazzle with another display of muscularity by going on the "Howdy, Modi" rodeo.  He went from being a wrestler to a cowboy. That is the limit of his imagination—and the imagination of many in the Indian American community.  It will take something more than all this to turn Indian Americans into a truly viable political force in the US.
(Vinay Lal is a writer, blogger, cultural critic, and Professor of History at UCLA)
Disclaimer: The opinions, beliefs and views expressed by the various authors and forum participants on this website are personal and do not reflect the opinions, beliefs and views of ABP News Network Pvt Ltd.