Oscars 2018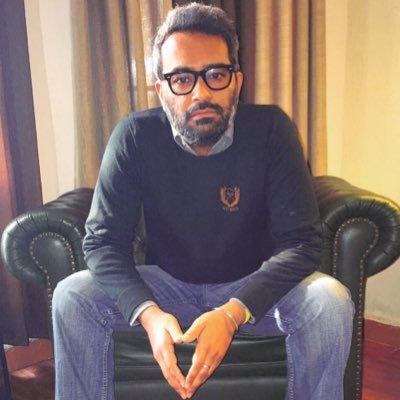 Oscars 2018: Image- ANI
- - - - - - - - - Advertisement - - - - - - - - -
Amongst the few things that George Orwell knew well about men and animals, he mused that every generation imagines itself to be more intelligent than the one that went before it, and wiser than the one that comes after it. This observation seems to ring true at events such as the Oscars where the current crop of entertainers are of the opinion that the stage to present the most popular film awards in the world is also the best place to propagate social and political activism. Wearing lapel pins that display solidarity with poignant social campaigns such #TimesUp, including pleas or strong social comments that appear to resonate with hundreds of thousands of common men and women and calling out the monsters such as Harvey Weinstein, Mel Gibson and the likes who prey on others has become the mainstay of nearly every single person who walks up to either present or receive an award. Yet the sheer dichotomy of an event that wouldn't let go of any opportunity to display unabashed political activism but had no qualms in honouring Gary Oldman and Kobe Bryant who have been accused of domestic abuse and sexual assault respectively.
http://oscar.go.com

In the run-up to the announcement of this year's Oscar nominations speculation was rife whether the sexual misconduct allegations against James Franco would result in the Academy ignoring the actor. As expected, a last-minute twist saw Denzel Washington landing a Best Actor nomination for Roman J. Israel, Esq. as Franco's performance in The Disaster Artist was snubbed. Similarly, the backlash from Casey Affleck winning the Best Actor Oscar in the shadow of sexual harassment allegation last year continued to gain enough momentum even after a year. As a result, the actor who according to tradition was slated to present this year's Best Actress award withdrew from the event. Right from the host Jimmy Kimmel's opening monologue where he addressed issues ranging from pay disparity in Hollywood, the harassment of women, gun violence, the present US President's stance on immigrants, race and what have you to the winners and presenters all making a point to mention the transformation that Hollywood was witnessing, there was no doubt left in anyone's minds that the call for a change of the old order of business was very real.


In this file photo, Harvey Weinstein arrives at the Oscars at the Dolby Theatre in Los Angeles. AFP Photo

But, could a call to action really be effective if on the one hand such strong statements are made but on the other, a Gary Oldman and a Kobe Bryant are recognized as achievers?

The Oscars are committed to political correctness. A few years ago the abject absence of African-Americans in the list of nominees was so conspicuous that a social media movement #OscarsSoWhite shook the Academy from its reverie. As a result, the next few years saw a course correction of racial disparity in terms of those nominated. This year Jordan Peele's breakthrough Get Out that addressed the issue of race in America unlike ever before saw him garner three nominations including Best Director and Best Picture and winning Best Original Screenplay. On Oscar night, Guillermo del Toro's The Shape of Water fetched him the glory of being the third Mexican filmmaker after Alfonso Cuaron (2014) and Alejandro González Iñárritu (2015, 2016) in four years to win the Best Director award. While the awards addressed numerous politically correct issues it still failed miserably on the most important front – the one where it wanted to say that the ghost of the Harvey Weinstein within their cosmos was exorcised.


Damien Chazelle accepts the award for best director for "La La Land" at the Oscars (Picture Credit: AP)

Kimmel cracked in-house jokes – Hollywood made a film called What Women Want and cast Mel Gibson or now that the academy has thrown out Weinstein and if we can stop sexual harassment at workplace women would only have to deal with harassment all the time every other place they went to; urged winners to use the platform to speak from the heart as they had an "opportunity and a platform to remind millions of people about important things like equal rights and equal treatment." But how do you explain double standards where you don't want to even acknowledge a James Franco following allegations but at the same time have no problem giving a standing ovation to a Gary Oldman on his win? You don't want to touch a Kevin Spacey with a barge pole but feel it's absolutely right to present an Oscar to Kobe Bryant? Oldman's ex-wife, Donya Fiorentino, who had accused him of domestic violence in 2001, believes that Hollywood is hypocritical for awarding both her former husband and Bryant in the wake of #MeToo. Fiorentino told TMZ: "Congratulations, Gary and congratulations to the Academy for awarding not one but two abusers with Oscars. I thought we had evolved. What happened to the #MeToo movement?" The Oscars have witnessed an increasing decline in viewership with each passing year. Could Hollywood's legendary insincerity when it comes to things that really matter be just one of the reasons that viewers are beginning to see through it all?

- Gautam Chintamani is a film historian and the author of Dark Star: The Loneliness of Being Rajesh Khanna and Pink: The Inside Story

He tweets at @gchintamani

Disclaimer: The opinions, beliefs and views expressed by the various authors and forum participants on this website are personal and do not reflect the opinions, beliefs and views of ABP News Network Pvt Ltd.
- - - - - - - - - Advertisement- - - - - - - - -