Rahul maybe president but Sonia calls the shots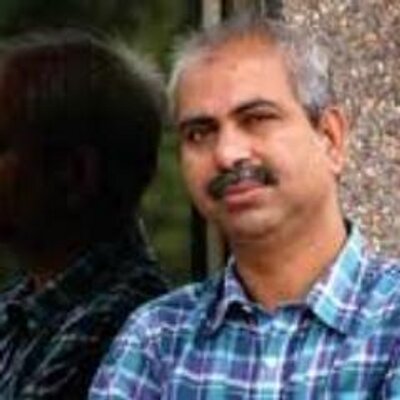 Picture: Congress/Twitter
- - - - - - - - - Advertisement - - - - - - - - -
The big takeaway of the 84th AICC Plenary is that the " jugalbandi" between Sonia Gandhi and Rahul Gandhi will continue, at least until 2019. It is good news for both Congress leaders of all hierarchy and non-NDA Opposition parties.
Sonia, who was earlier determined to opt for voluntary retirement, seems to have had a rethink. It is a combination of two factors -- her motherly instincts to make Rahul a success, and her own assessment that the 'Sonia factor' can bring together a rainbow coalition consisting of the likes of DMK, RJD, Trinamool, NCP, SP, BSP, Left parties and others.
The possibility of ego clash among whimsical Mamata Banerjee, Mayawati and others like Akhilesh Yadav, M Karunanidhi, Laloo Prasad Yadav and Sharad Pawar is a stark reality. Sonia, unlike Jayaprakash Narayan of 1975-77 or VP Singh and Harkishen Singh Surjeet of 1989, 1996 and 2004, lacks the high quotient of respect and acceptability but has enough clout to bring warring parties together.
It must be understood again that both Rahul and Sonia are not power wielders, rather they fancy themselves as trustees of power. Sonia showed that she could be all powerful and relevant without becoming Prime Minister between 2004-2014. Rahul, too, avoided becoming a Minister under Manmohan Singh and at 48 he is not in a tearing hurry to project himself as a prime ministerial candidate.
ALSO READ:
As Sonia seeks Opposition unity, Rahul bides time
Rahul now has his task cut for him. His otherwise impressive speech at the Plenary now awaits words turning into deeds. It is easier said than done. It may be recalled how Rahul from 2006 to 2014, as AICC general secretary and then vice-president, kept talking about restoring inner-party democracy but as Congress chief conveniently took powers to nominate all 24 members of the CWC on March 17, 2018.
Rahul has promised sweeping changes in the Congress organisation, replacing the old with the young. With the countdown for 2019 general election beginning, Rahul needs the support and continuation of the likes of Ahmed Patel, AK Antony and others to guide him through. It is an open secret that Rahul, with the exception of Akhilesh Yadav and Omar Abdullah, lacks personal rapport to deal with Mamata Banerjee, Mayawati, M Karunandhi, Sharad Pawar, Laloo Prasad Yadav and others. Rahul's discomfort with coalition politics was also evident from the fact that he made no reference to an Opposition coalition or coming together of 20 like-minded parties against Prime Minister Narendra Modi and the BJP during his concluding speech at the plenary.
READ:
Arrogance of those to privilege born
It is a pity that the Congress leadership did not allow any open discussion on key ideological issues confronting the party, such as the need to project chief ministerial candidates in election-bound states. The move to oppose EVMs and ask for ballot papers seems like a desperate attempt to please potential allies like Mamata and Mayawati. A national party like the Congress should have first sought a response from millions of its members in states, cities and villages whether they doubt EVMs or not, or in the least, set up a panel to look into the entire ambit of EVM versus paper ballot debate.
The 84th AICC Plenary will be remembered for many things. On the dais there were no banners to showcase Congress's history' -- from Mahatma Gandhi to Jawaharlal Nehru, Sardar Patel, Subhash Chandra Bose, Maulana Azad to Indira Gandhi and Rajiv Gandhi. Senior leaders were not allowed to sit on the dais simply because of the fear that their seating arrangement would have indicated Rahul's preference of leaders who would be calling the shots under his leadership.
ALSO READ:
How good is CBI really?
Rahul's call for "reform" measures were overtaken by the status quoist approach of the old Congress leadership style when the AICC delegates empowered him to fill all 24 posts of the Congress Working Committee.
The likes of Shahid Siddiqui have sought to compare the 84th AICC Plenary with the Congress Centenary Session in Mumbai on December 28, 1985. It was not even a pale shadow of that historic gathering. Rajiv's speech was truly inspirational and the mood of the Congress workers was upbeat. Thirty-three years later, the Congress is struggling to survive and not even a die-hard supporters are optimistic of the Congress coming back to power on its strength in the foreseeable future.
Rasheed Kidwai is the Associate Editor with The Telegraph. His Twitter handle is @rasheedkidwai
Disclaimer: The opinions, beliefs and views expressed by the various authors and forum participants on this website are personal and do not reflect the opinions, beliefs and views of ABP News Network Pvt Ltd.
- - - - - - - - - Advertisement- - - - - - - - -