Rahul trying to conquer the East via West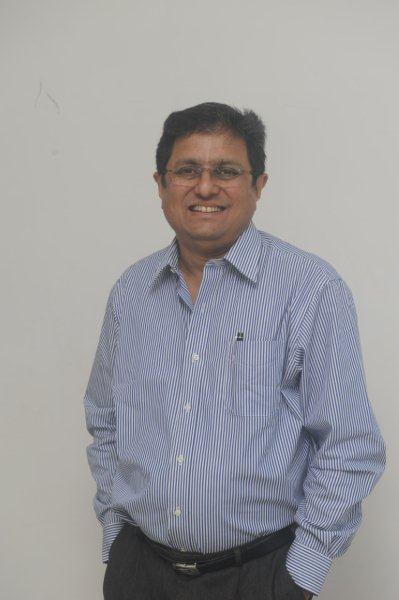 Photo: PTI/File
Rahul Gandhi's 'guest lecture' at the University of Berkley caused waves in social media and television studios. To some extent, it was reminiscent of his January 2013 speech in Jaipur, which too had generated much excitement among sections of the media and intelligentsia who have been hoping against hope that he will someday come of age.

At Jaipur, Rahul had made the touching confession of his mother's advice that "power is poison". In Berkeley, after delivering a well-crafted address, he exhorted the audience to decide for themselves if he was indeed "stupid" as the BJP propaganda machinery tries to portray him. But, just when his cheerleaders were beginning to celebrate, he deviated from the written script to defend 'dynasty' in politics, going even a step further to assert "that is the way most of India runs".

Notwithstanding the faux pas, supporters and admirers praised his attempt at re-launching the 'Brand Rahul'. To be fair, many cutting across political lines were impressed and thought he might have finally found his voice to become a credible challenger for Prime Minister Narendra Modi. The BJP's over-reaction, they felt, was a tacit recognition of the impact Rahul had made in California.

A few fawning courtiers compared his speech to Swami Vivekananda's address to the Parliament of World Religions in Chicago, circa 1893. Some others credited him with the surprise victory of the Congress's student wing (NSUI) in Delhi University Students' Union elections. Rahul himself, visibly pleased with his own performance, made it clear during his post-speech interaction that he is ready to take over as president of the Congress and lead the party into the next parliamentary election.

In a way, this looked like a 'coming out' trip than a 'study tour' as it was originally billed. It is evident that his PR managers have meticulously planned his itinerary. He will have more speaking engagements, round-tables and closed-door chats over the coming few days.

However, the logic of why Rahul Gandhi and his political advisers have chosen to start his campaign from the foreign shores, trying to conquer the East via the West as it were, is lost on most people. Rahul Gandhi's long time mentor, Sam Pitroda, a close friend of his late father, made the curious statement that those whom he met in America were "surprised" to find him "completely opposite" of what they were told about him.

It sounds a bit rich that the scion of India's leading political dynasty, with the enviable ancestry of three generations of Prime Ministers and the entire liberal establishment at home rooting for him, should have an image problem abroad. It is also not clear how putting down the Prime Minister before an international audience will improve Rahul Gandhi's own standing.

People are naturally asking which audience is Rahul Gandhi trying to address through his foreign tours. Is it the global political community and foreign opinion leaders or the Indian diaspora abroad?

True, what Rahul Gandhi speaks in America will be keenly watched at home on television and picked up by digital, social and mainstream media. Some op-ed columnists have started writing pieces on how their opinion about Rahul has already begun to change. But, how much of it will percolate down the socio-political strata and resonate at the grassroots is doubtful. So, is Rahul more bothered about the classes than the masses, though he has often accused Narendra Modi of the same?

Just at this time, as if serendipitously, a new book has been published, titled 'How the BJP Wins' by a brilliant young journalist, Prashant Jha, who has closely covered Narendra Modi and Amit Shah's electoral campaigns since 2014, the most recent being the Uttar Pradesh Assembly election, which the BJP swept to the surprise of most people. Jha's thesis is a study in contrast to everything Rahul Gandhi has tried so far.

With the diligence of a researcher and eye for detail, Jha has chronicled how Narendra Modi and Amit Shah have gone about making Modi's BJP the force that it is today. The BJP's strategy has been social re-engineering on the one hand while creating a mean election machine on the ground. These are also the areas of undoing for the Congress led by Rahul Gandhi.

Simultaneously, the BJP has been working on an expansionist strategy, conquering new geographies that were hitherto alien territory for them, while the Congress has been folding up shop in State after State.

Surely image management has been a major part of Modi's repertoire. Jha has incisively analysed how Modi has not only evolved his public positioning over time from a provincial Chief Minister to the global stage, but also mastered the art of meaning different things to different people. In comparison, Rahul Gandhi has been largely unidimensional.

If Rahul complains of negative portrayal, Modi started with the handicap of being a persona non-grata in the West. He had no way of changing that at that time, since he did not even have a visa to travel to the US. Therefore, Modi started at home and then, after his election, worked on building a global profile. Critics would say, having cut a sorry figure at home, Rahul Gandhi is trying to fix his image abroad – to be taken seriously as a potential challenger to Modi.

At a post-launch promotional event of the book, a habitual wag of the Congres (who had once derisively called Modi a chaiwallah) asked Jha when was he planning a sequel titled 'How the BJP Loses Elections'. Pat came Jha's reply, "As soon as your party gets it act together". This is the sanest piece of advice any well-wisher could offer Rahul Gandhi instead of going rara over his America Yatra. After all he is getting ready to take over as the president of Indian National Congress and not the President of the US, one presumes.

(Author is a writer and popular blogger on current affairs. His Twitter handle is @SandipGhose)

Disclaimer: The opinions, beliefs and views expressed by the various authors and forum participants on this website are personal and do not reflect the opinions, beliefs and views of ABP News Network Pvt Ltd.
- - - - - - - - - Advertisement- - - - - - - - -