Recalling Rajiv Gandhi's tragic assassination by LTTE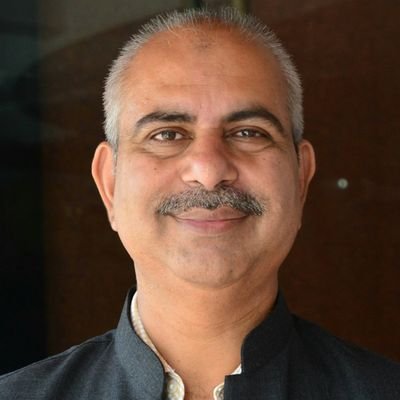 Former Prime Minister of India Rajiv Gandhi (Photo: PTI/file)
- - - - - - - - - Advertisement - - - - - - - - -


On 21 May 1991, Rajiv Gandhi boarded a helicopter for a whirlwind tour of the coastal areas of Bhadrak, Angul, Gunupur and Paralakhemundi in Orissa before crossing over to Vishakhapatnam in Andhra Pradesh. Uma Gajapati Raju was the Congress nominee there. Rajiv was a great votary of getting young professionals into politics, and he had made a special effort to get her a ticket.

That evening, keen to catch up on his sleep, Rajiv toyed with the idea of not going to Sriperumbudur. He was extremely hungry, and Raju invited him to her house for dinner, but he resisted the offer. His party expected an extra bit from him. Sharing his thoughts with a party functionary, he said, 'I will catch up on my sleep at leisure with Rahul, Priyanka, Sonia around. Margetham Chandrashekhar [the Congress candidate from Sriperumbudur] is an old friend of mama [Indira Gandhi],' thereby overruling the suggestion that the former Prime Minister should not visit the constituency at night. The LTTE was known to have significant support in the area. As Prime Minister, Rajiv had drawn the LTTE's wrath when he sent in Indian troops to help the Sri Lankan government combat the group in 1987.

As Rajiv left for the airport, Raju sent Rajiv pizza, idlies and some sambhar-rasam. Rajiv boarded the plane, but there was a change of plan after a technical snag was discovered. It was decided to have a night halt at Vishakhapatnam after all. While he was driving down to the circuit house, a constable came hurrying after to inform him that the plane was now ready to take off. When the flight took off, a hungry Rajiv discovered that the food had been left in the car.

According to Suman Dubey, Rajiv's press adviser, who accompanied him on the campaign, the former Prime Minister woke up 7.30 a.m. on 21 May. 'He was unusually late that day. But once he was up and about, he took off addressing a series of meetings in Orissa, Andhra Pradesh before moving out to Tamil Nadu.

Rajiv reached Madras at 8.30 p.m., met the press for ten minutes, had a soft drink and then hurriedly left by road for Porur to address a public meeting. At 9.30 p.m. he held another meeting before heading for Poonamallee. In between these engagements, Rajiv was giving interviews to Neena Gopal of Gulf News and Barbara Crossette of the New York Times.

When the thalaivar (leader) reached Sriperumbudur, there was little that could be described as security arrangements. Constables from the Tamil Nadu police watched curiously as Rajiv mingled freely with the crowd. Rajiv's personal security attendant, Pradeep Gupta, made a feeble bid to keep the mob from touching him. The senior state Congress leaders, ranging from G.K. Moopanar to Margetham Chandrashekhar, were sitting on the dais about 100 yards away. Rajiv began briskly walking on the red carpet accepting garlands from one and all.

Death stopped him when he heard a poem being recited by a young girl, Kokila, who was part of the suicide squad. His assassin, Dhanu, moved closer to him carrying a garland made of sandalwood. An edgy Rajiv sensed something unusual, signalling to Constable Anusuya to regulate the crowd. But by then Dhanu had bent, pretending to touch Rajiv's feat and triggering off the RDX strapped all around her.

Ironically, at the time of the blast, a chorus at the public meeting was still singing, 'Rajiv Gandhi's life is our life, if not for Indira Gandhi's son, there is no life for anyone.'

Number 10 Janpath was deserted at 10.25 p.m. as Rajiv and most of the party stalwarts were away from New Delhi. Rajiv's private secretary, Vincent George, had left for his Chanakyapuri residence after a long and hectic day. Since the morning, he had been on the phone taking calls from all over the country. Mostly these were election-related, partymen seeking assistance: 'Send us posters, give us a few jeeps, I am running out of money,' they would tell the ever-smiling and responsive Mr George. Some would address him as George sahib, as he was perceived to be the eyes and ears of the high command—a reputation he had earned over nine years of working with Rajiv.

George was at his residence when he got a call from a friend. 'Something terrible' had happened in Chennai involving Rajiv Gandhi, he was told. Immediately, he rushed back to 10 Janpath and called Nalini Chidambaram, wife of P. Chidambaram, who was the architect of the government's economic reform strategies as Rajiv Gandhi's right-hand man.

A TRAGEDY IN SRIPERUMBUDUR

Sonia and Priyanka were in bed when they received a telephone call from a friend inquiring if everything was fine. Sonia picked up the intercom and asked for George, who was on the line with Nalini Chidambaram. Sonia said she would hold on till he finished his call. Nalini confirmed the news of a blast targetting Rajiv, but George couldn't bring himself to convey that to Sonia, still holding the line. As the clock touched 10.50, the telephone rang again. It was from Chennai and the caller was desperate to talk to George or 'Madam'. 'Sir, there has been a bomb attack,' the caller said identifying himself as being from the intelligence department. 'How is Rajivji?' an anxious George inquired. There was silence for approximately five seconds, but to George the pause seemed endless. His heart sank, and in a choked voice he shouted, 'Why don't you tell me how is he?' 'Sir, he is no more' the caller said, and the line went dead. Then it rang again and again with callers from the Tamil Nadu party unit confirming the news.

The private secretary ran inside shouting 'Madam, Madam.' Sonia came out in her nightgown sensing something terrible had happened. After all, a low-key and sober George had never behaved like that. 'Madam, there has been a bomb attack,' he said. Giving him a hard stare, Sonia asked point-blank, 'Is he alive?' George's silence spoke loud and clear. She was not even listening to him after that. For the first time 10 Janpath heard her crying. The wails were so loud that they could be heard in the ante-house where party leaders had begun gathering. Former Rajya Sabha member M. Afzal was among the first to reach the house. 'Wails of Mrs Gandhi could be heard in adjoining rooms,' he said.

Sonia suffered a terrible asthma attack, almost losing consciousness. Priyanka looked for her medicines, unsuccessfully trying to console her. Priyanka too was in a state of shock. Right until Rajiv's cremation there was a part of her that refused to accept that her father was dead.

The shock would continue over the next few days as Rahul arrived, accompanied by Amitabh Bachchan, a close family friend and one of the first to have received Sonia in New Delhi a few days before she married Rajiv. Although Rajiv was not occupying any official position at the time of his death, more than forty dignitaries from around the world attended his funeral and offered their condolences. Among them were royalty and heads of state. The funeral itself took place near Shakti Sthal, Indira's samadhi, and was attended by a vast crowd. The Chief Election Commissioner, T.N. Seshan recognizing the impact of the assassination on the ongoing polls, deferred the next round of voting from May to July 1991.

Sonia remembered the big fight they had in October 1984 hours after Indira was assassinated. Rajiv had just returned from Calcutta and party leaders told him to step into Indira's shoes. 'I begged him not to let them do this. I pleaded with him, with others around him too. He would be killed as well. He held my hands, hugged me, tried to soothe my desperation. He had no choice, he said, he would be killed anyway.' Seven years later [May 21, 1991], Rajiv's words had come true.

(Excerpted from Sonia: A Biography (Penguin) with author's permission)

Rasheed Kidwai is the Associate Editor with The Telegraph. His Twitter handle is @rasheedkidwai

Disclaimer: The opinions, beliefs and views expressed by the various authors and forum participants on this website are personal and do not reflect the opinions, beliefs and views of ABP News Network Pvt Ltd.


- - - - - - - - - Advertisement- - - - - - - - -