Some in Congress want Pranab to help revive party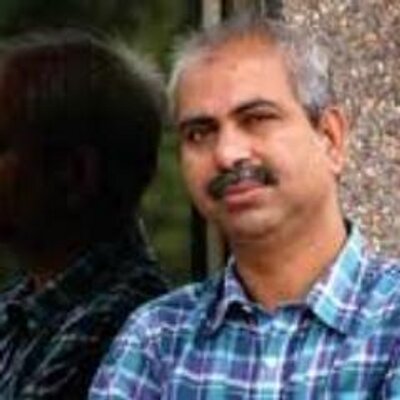 - - - - - - - - - Advertisement - - - - - - - - -
As Pranab Mukherjee makes a graceful exit from Rashtrapati Bhavan after completing five years of a somewhat insipid tenure, an old debate has started in the Congress -- Will he go down in history as one of the best Prime Ministers India did not have?
Questions as to whether Congress president Sonia Gandhi took the right decision in making him the 13
th
 President of the Republic in 2012 continue to do the rounds among those who were in the know of things during UPA rule. A section of the Congress in 2012 wanted Sonia to nominate Manmohan Singh as President and crown Mukherjee as UPA's Prime Minister.  By 2012,  UPA 2 was tottering due to serious corruption charges, price rise, infighting among senior Cabinet Ministers and a restless Rahul Gandhi having trust deficit in his own party.
Sonia was not keeping well. But even from her hospital bed she made it clear that Manmohan would not be dislodged. Congress leaders attribute Sonia's lack of warmth towards Mukherjee to his uneasy ties with Rajiv Gandhi. Mukherjee was expelled from the Congress in 1984 for allegedly being defiant towards Rajiv. Sources close to Mukherjee, however, insist it was a case of misunderstanding that was cleared when Rajiv brought him back into the Congress closer to 1988-89.
Mukherjee was with Rajiv in West Bengal when news of the attack on Indira Gandhi on October 31, 1984, reached them. The duo returned in the same aircraft. One version is that overwhelmed by grief, Mukherjee went to the aircraft's toilet and wept. He then chose to sit at the back of the aircraft because his eyes were red. But his opponents within the Congress accused him of "plotting and scheming" against Rajiv.
Another version has it that when Rajiv had posed a "theoretical question" about the "caretaker Prime Minister", Mukherjee had stressed on "seniority", which was later construed as his desire to occupy the Prime Minister's chair.
All eyes are now on Mukherjee. Would he lead a retired life, head a think tank or consider a 'wish' from some Congress leaders to play a second innings in politics – something none of the previous twelve occupants of Rashtrapati Bhavan have done so far. Congress leaders keen on Mukherjee's return to the parent organisation feel the experienced leader is most suitable to get the party out of its current mess and inertia. It is, however, unlikely that Mukherjee, a stickler for rules, probity and conventions, would even toy with the idea of getting back into active politics.
Privately, many Congress leaders do not view Mukherjee's five years as President as "remarkable." He was often seen as a status quoist who, unlike Shankar Dayal Sharma, KR Narayanan or APJ Abdul Kalam, failed to assert himself or make any significant pronouncement. Sharma, a life-long Congressman before becoming Vice-President and President, had questioned Prime Minister PV Narasimha Rao's handling of events leading to the Babri demolition.  Sharma had issued one of the strongest presidential fiats ever witnessed in independent India. His directive to the Government of the day to do all that was necessary to preserve peace and ensure the rule of law prevailed might have been an unusual step for a constitutional head of state.
Like Sharma, Narayanan too had a formidable reputation of going public in the larger public interest. His Republic Day addresses were keenly heard and the statesman made a habit of taking a dig. And it was not the BJP-NDA alone which got a taste of Narayanan. When the then United Front Government tried to impose President's Rule in Uttar Pradesh in 1997 after a failed attempt to dislodge the Kalyan Singh Government, Narayanan returned the Cabinet's recommendation for the Proclamation of Central rule. It marked a decisive transformation of the much-abused powers of the Union Governments to end
the rule of their political opponents in the States. Narayanan also made a strong case for reservations for Dalits in the judiciary, writing letters to then Prime Minister Atal Bihari Vajpayee.
Kalam's sequel to his bestseller 
Wings of Fire
 gives a picture of his uneasy relationship with the UPA Government from May 2004 till his term as President expired in July 2007. The former President admitted he had problems with the Office of Profit Bill of 2006, which sought to protect Sonia from disqualification as MP from Rae Bareli. Sonia later resigned and got re-elected.
Kalam also mentions a purported episode involving then Prime Minister Manmohan Singh, a scene apparently so "touching" that the former President did "not want to describe it". In October 2005 Kalam told the Prime Minister he would step down following the Supreme Court's adverse verdict on the dissolution of the Bihar Assembly. The apex court had described that year's 
May 23
presidential proclamation dissolving the Bihar Assembly as unconstitutional and termed Kalam's decision "mala fide".
"As soon as the verdict was known, I wrote a letter of resignation, signed it and kept it ready to be sent to the Vice-President, Bhairon Singh Shekhawat," Kalam wrote, adding, "The Vice-President was away. Meanwhile, the Prime Minister came to see me for some other discussion. I said I have decided to resign and showed him the letter... The scene was touching and I do not want to describe it. The Prime Minister pleaded that I should not do it at this difficult time. He said that as a result of the furore that would be created, even the Government may fall."
Few details are known about this episode, although suggestions were then made that the Prime Minister turned "very emotional".
Mukherjee's tenure saw the President spending time to set up a museum where old treasures of Rashtrapati Bhavan, such as a portrait of Lord Irwin, the walking stick of VV Giri and other items were dusted, restored and granted a proud audience in a garage-turned-museum inside the presidential estate.
As President, Mukherjee also cleared a record 32 mercy petitions of which 28 of them were rejected.
(Rasheed Kidwai is the Associate Editor with The Telegraph. His Twitter handle is: @rasheedkidwai)
Disclaimer: The opinions, beliefs and views expressed by the various authors and forum participants on this website are personal and do not reflect the opinions, beliefs and views of ABP News Network Pvt Ltd
- - - - - - - - - Advertisement- - - - - - - - -