The Myth of Minimum Government, Maximum Governance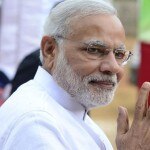 By:
Updated:
05 Jul 2016 11:23 PM
The marketing build up to anything that Narendra Modi government does would make any ordinary Indian citizen believe that major changes are around the corner, just like his Acche din aane wale hain jumla during elections. Repeatedly such build-up has ended with a feeling best described in Hindi, khoda pahaad, nikla chooha. We have recently seen this with his foreign tours resulting in NSG fiasco in Seoul.  The country also saw his impromptu Lahore visit that led to Pathankot.  We have heard him talk nonstop on inflation, corruption, women safety and empowerment, black money, the list of promises is endless. The result and outcome, after one, cuts out the hype is disappointing.

Since past ten days there has been breathless media coverage on an impending cabinet reshuffle and sources based stories of how some ministers could be dropped for non-performance. There were also reports of the PM sitting in a 7 hour marathon session seeking performance appraisals of various ministries. Shekhar Gupta, in his widely read column National Interest this week, best described Modi's talent account deficit in his cabinet, "When Modi came to power two years ago, unburdened of any coalition pressures, it was widely wished that he will reach out to attract the best talent into his government. That he had the political capital to bring technocrats in his cabinet, in top bureaucracy, set up special purpose groups and projects headed by empowered talent from "outside the system". Nothing was to stop him from collecting the best available Indian talent irrespective of old ideological affiliations." Ending with " (Modi) doesn't yet have the team for it (implementing ideas), and soon enough, questions will begin to be asked by an impatient, non-ideological, I-don't-owe-anybody-anything generation of Indian voters."

As has become the norm where hopes get dashed with every decision this government has taken aside one hoped that this time the prime minister would walk the talk. If going by the media reports he really sought a report from all ministries he would mercilessly drop non performers and seek accountability. It was unfortunate to note that the Prime Minister utterly failed to address the issues of 'governance and delivery'. Prakash Javdekar who is under a cloud for waiving off 200 crore fine imposed on an industrialist house for environmental damage as well as tweaking norms to acquire tribal land stands promoted for 'good performance' . Sending a clear message out that it will continue to be the suit boot sarkar working for a few handful. No attention was paid to fix the 'run away inflation' or 'creation of jobs' by infusion of innovative leadership. Also at the same time the government seems to be completely oblivious to the gloom in trade and business, successive contraction of core sector manufacturing, rapidly falling exports for 17 months, no hope towards infusion of private sector investments or propping up the rapidly devaluing rupee. Another clear message from this reshuffle rings out loud and clear that is the protection given to hate mongers and those propagating the agenda of division and deception. The PM has clearly chosen to stay away from taking any action against ministers like Smriti Irani, Sadhvi Niranjan Jyoti, Gen V.K. Singh, Giriraj Singh, Sanjiv Baliyan, Mahesh Sharma and half a dozen others.

When political arithmetic, caste equations play a more important role than vision and leadership this is the kind of unimaginative, unaccountable and insipid cabinet one ends up with.

Disclaimer: The opinions, beliefs and views expressed by the various authors and forum participants on this website are personal and do not reflect the opinions, beliefs and views of ABP News Network Pvt Ltd.