UP election: Notebandi is history, it is back to basics now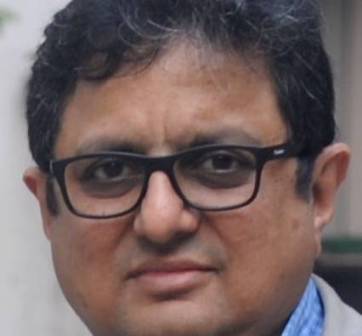 Chief Minister of Uttar Pradesh state Akhilesh Yadav comes out of a polling station after casting his vote in Saifai, Etawah, India, Sunday, Feb. 19, 2017. Uttar Pradesh and four other Indian states are having state legislature elections in February-March, a key mid-term test for Prime Minister Narendra Modi's Hindu nationalist government which has been ruling India since 2014. (AP Photo/Rajesh Kumar Singh)
- - - - - - - - - Advertisement - - - - - - - - -
I landed in Lucknow on Sunday afternoon, the day of Round 3 of voting in Uttar Pradesh. The city looked deserted with little traffic or people on the roads and shop shutters down. Even the roadside eateries were closed.

People seemed to be enjoying a well-earned siesta after casting their ballot. Only in the minority dense areas one saw voter mobilisation, especially of women. At some places there were party agnostic billboards of local Muslim traders urging people to come out and vote.

Coming after nearly three weeks, when the city was throbbing with activity, the quietness looked unusual even for an election day. Therefore, reports of a modest 62% turnout did not come as a major surprise.

Voting in Lucknow city was reported to be even less than 60%. While this may not be low in comparison to previous Assembly elections in UP, it certainly defies the trend of high voting in other States that went for polls in the last two years.

By the evening, however, people started pouring out of homes to streets, promenades and malls and the weekend mood took over.

A number of theories are being peddled about the low percentage. It is natural to assume a large percentage of this were committed voters. There is absolutely no doubt that this would comprise minorities and Dalits. It is the composition of the rest that is up for conjecture. That is what makes prediction at this stage difficult.

What is apparent though is a discernible change in the tone and tenor of BJP's top campaigners after the first two rounds. At the same time there appears to be a slight softening in Chief Minister and SP leader Akhilesh Yadav's body language following the initial euphoria of alliance with the Congress. His response to many of Prime Minister Narendra Modi's barbs on development, blaming the centre for much of the delays, sounds a tad defensive.

Even discounting for bravado and posturing, some of the regained confidence of BJP campaigners is attributed to their assessment of the first two rounds. The BJP has reasons to believe that there has been a vote split between the Samajwadi Party and Mayawati's BSP that it would benefit from. Similarly, even Ajit Singh's Lok Dal would cut votes away from the alliance.

In Lucknow and surroundings, SP-Congress's overdrive in wooing minorities has led to consolidation of the upper caste vote bank of BJP. This explains their raising the ante on pro-Hindu narrative, including the now infamous "Kabaristhan Vs. Samshan" analogy of Modi. This is expected to earn them dividend in the midlands.

If the BJP has hurt its interests by controversial ticket distribution, there is also disenchantment in the Samajwadi camp for 105 seats given away to the Congress, which supporters and workers believe is much more than what it deserved.

There are many speculations about the deal. It is even being suggested that as many thirty candidates have been "loaned" by Akhilesh to Rahul Gandhi as Congress itself could not mobilise so many 'winnable' faces.

No one has illusions about the Congress's own ground strength. But, to what extent Samajwadi Party workers lend their support to the Congress candidates is also very doubtful. Thus quite a bit of BJP's self-created menace of rebels may be neutralised by Akhilesh' largesse to Rahul.

That is what makes the situation much more closely poised at halftime of the match. In coming weeks one will almost certainly see the BJP ratchet up Hindu sentiments. The SP-Congress alliance would try to counter it with personal attacks at Modi and flogging the now nearly dead horse of Notebandi. But, they must realise that the core BJP supporter will be voting for it despite Demonetisation.

Therefore, the SP and the Congress, especially the latter, need to come up with more convincing argument of why Uttar Pradesh should vote for a Government that would be at logger-heads with the Government enjoying overwhelming majority at the Centre. Calling the Prime Minister a "Donkey" has high risks of returning to hurt Akhilesh' comrade in arms.

There may be hints of this in the thin crowd for Rahul Gandhi's rallies, simmering discontent in areas like Unnao and murmurs in the Gandhi bastion of Amethi-Rae Bareli despite Priyanka Gandhi's star appearance

People would have trusted Akhilesh to manage a relationship of dynamic tension with Delhi, much like Nitish Kumar is doing in Bihar where the Congress is a dormant partner, but the equation changes with Rahul Gandhi vying for equal attention. They would have probably trusted an Akhilesh going on his own than tagging with the Congress.

Though punters at Sharma Tea Stall in Hazratgunj where the city elites assemble after morning walks may be quick to up their seat projections for the BJP, the picture is far from clear and can change further in the second half of play. Even if if the BJP were to improve its tally, it can still be blocked from forming a post-poll alliance.

However, whatever be the outcome, it is no longer a referendum on either demonetisation or Modi. It is apparent from subtle shift in the campaign pitch of all parties, the agenda has clearly moved on from there and the electorate will be voting for a Government they think will be best for the State.

(Sandip Ghose is a roving marketing and media professional who views life from the "right". Views expressed are own and does not reflect those of his employers. Follow him on Twitter: @SandipGhose)

Disclaimer: The opinions, beliefs and views expressed by the various authors and forum participants on this website are personal and do not reflect the opinions, beliefs and views of ABP News Network Pvt Ltd.