MSP for kharif crops to be 1.5 times input cost: Jaitley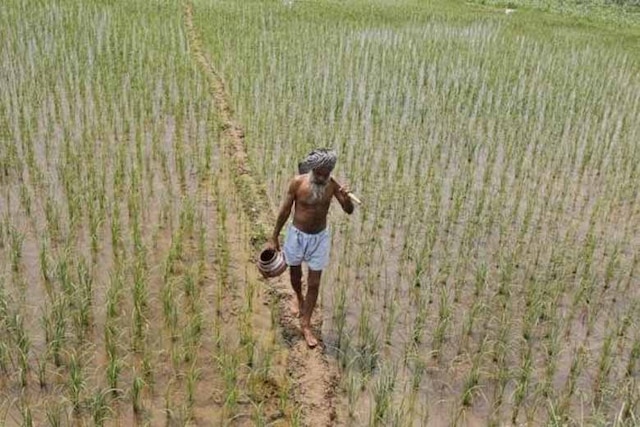 New Delhi: Finance Minister Arun Jaitley on Thursday announced that the Minimum Support Price (MSP) for notified kharif crops will be 1.5 times the input cost and stepped up the institutional credit for the sector to Rs 11 lakh crore.

Presenting the Union Budget for 2018-19, Jaitley said: "We have a promise made in our party's manifesto that farmers must get 1.5 times of the input cost. The government has been sensitive about it.

"For majority of the notified rabi crops, MSP at 1.5 times over production cost has been decided. Now, the government has decided to make the MSP for all notified crops in the coming kharif season at least 1.5 times of input cost. It will help in doubling farmers' income."

In 2017, the MSP for paddy was pegged at Rs 1,550, for sorghum (jowar) at Rs 1,700 and for red gram (tur/arhar) at Rs 5,450.

However, farmers complained that these were lower than the input cost.

The Minister said higher income for farmers was not possible by just increasing the MSP. So there was a need for a mechanism to ensure that farmers get remunerative prices.

"What is more important is that farmers are benefitted from the notified MSP. If the market prices are lower than MSP, the government must procure at the MSP or devise a new mechanism to ensure farmers get the MSP. NITI Ayog is in discussion with the Centre and states to form a concrete system to ensure remunerative prices," he said.

"Our emphasis is on generating higher incomes for farmers. We consider agriculture as an enterprise and want farmers to produce more from the same land parcel at lesser cost and simultaneously realise higher prices for their produce," he said.

Jaitley also said the target of institutional credit for the agriculture sector was increased to Rs 11 lakh crore for 2018-19 from Rs 10 lakh crore in 2017-18.

Jaitley said 470 of 585 'mandis' in the country were connected to each other under electronic National Agriculture Market and the rest would be covered by March this year.

He said the government would upgrade and develop the existing 22,000 rural 'haats' into village agriculture markets as 86 per cent of the farmers in India were small and marginal and not in a position to directly transact with the APMC and wholesale markets.

Allocation for the Food Processing Ministry was doubled from Rs 715 crore to Rs 1,400 crore in 2018-19.