Amit Shah as Finance Minister in NDA 2.0 govt? Will PM Modi pick his ace leader to script India's economy
After Arun Jaitley put an end to all speculations of him continuing as Finance Minister in PM Modi's new cabinet, BJP is mulling over the possible names for the portfolio.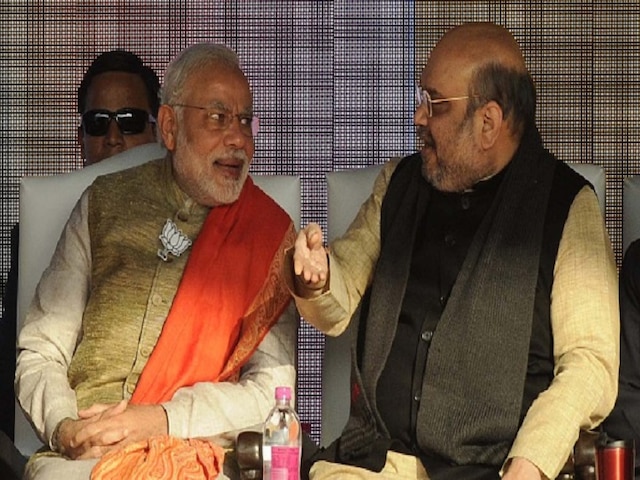 New Delhi: After Arun Jaitley on Wednesday put an end to all speculations of him continuing as Finance Minister in PM Narendra Modi's new cabinet, Bharatiya Janata Party (BJP) heavyweights are mulling over the possible names for the portfolio. Recently, PM Modi and BJP president Amit Shah held a meeting to brainstorm over the final draft on the council of ministers for Union Cabinet for the new government. Jaitley, who was considered as one of top five ministers in PM Modi's previous cabinet, wrote to PM Modi that he would not like to continue as Finance Minister of the country citing health reasons. This letter must have come as a shocker for PM Modi as he will now have to look for a suitable replacement for Jaitley – someone who could uplift the slowing economy of the country.

Jaitley has been one of the most reliable aids of PM Modi, sometimes handling two Union portfolios simultaneously – finance and defence. According to several political analysts and media reports that are doing rounds, it is very much possible that PM Modi might recommend Amit Shah's name for the finance portfolios. Earlier it was also speculated that Shah might take over the Union Home Ministry which is currently handled by Rajnath Singh.

Shah, who was a Rajya Sabha member, resigned from the upper house on Wednesday after he won the Lok Sabha election from the Gandhi Nagar Lok Sabha seat. It is expected that PM Modi and around 65 ministers would take oath on Thursday.

Shah's name for finance portfolio is doing rounds within the party circles too and the prime reason being that the BJP President has ministerial experience and have handled a bunch of ministries including ministry of Home Affairs and parliamentary affairs when Modi was chief minister of Gujarat.

As Modi Government 2.0 is all set to take oath tomorrow at Rashtrapati Bhavan, there are four important portfolios in cabinet for which candidatures are suspicious. These include home, finance, defence and external affairs. PM Modi is looking for replacements for finance and external affairs as both Jaitley and Sushma Swaraj have expressed their unwillingness to continue on health grounds.