Confident of meeting fiscal deficit target: Adhia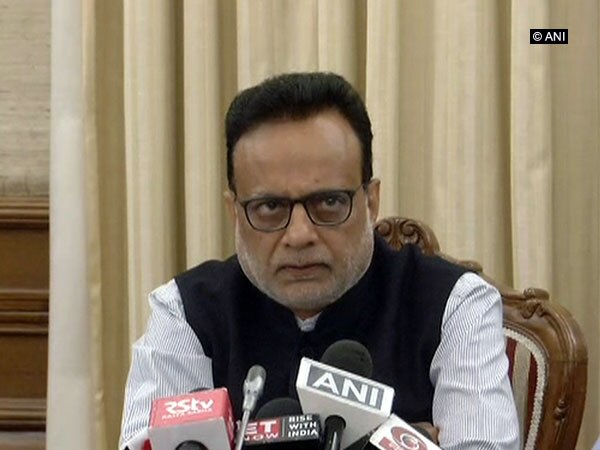 By:

ANI
Updated:
02 Apr 2018 08:30 PM
New Delhi [India], Apr. 2 (ANI): Finance Secretary Hasmukh Adhia on Monday opined that although the previous fiscal (FY 2017-18) was a 'year of uncertainty' in terms of revenue, the Centre is confident of meeting the fiscal deficit target.
"On the whole, this year (FY 2017-18) has been very good. Although it was a year of uncertainty for revenue due to the implementation of the Goods and Services Tax (GST) and other reforms, we have still broadly met revenue targets, and are on the course of meeting the fiscal deficit target of 3.5 percent," Adhia said at a press conference here.
Following the announcement of a 17.1 percent hike in direct tax collections, Adhia stated that the figures have exceeded the ascertained target, and are expected to go up further.
Talking about GST collections for the month, Adhia noted that revenue collection for the month of March was reported at Rs 90,000 Crore, thus maintaining an upward trend. Furthermore, Rs. 27,811 crore was collected towards Integrated GST (IGST) and cess on imports in the same month.
"We had got around 200 complaints for anti-profiteering. Director General of Goods and Services Tax Intelligence has caught cases amounting to Rs 200 crore where GST has been collected but not deposited," he added.
Meanwhile, Adhia dismissed the possibility of reviewing excise duty on petrol and diesel as of now. (ANI)
This story has not been edited. It has been published as provided by ANI