CPI for June marks a historic low; reflect firm and ongoing consolidation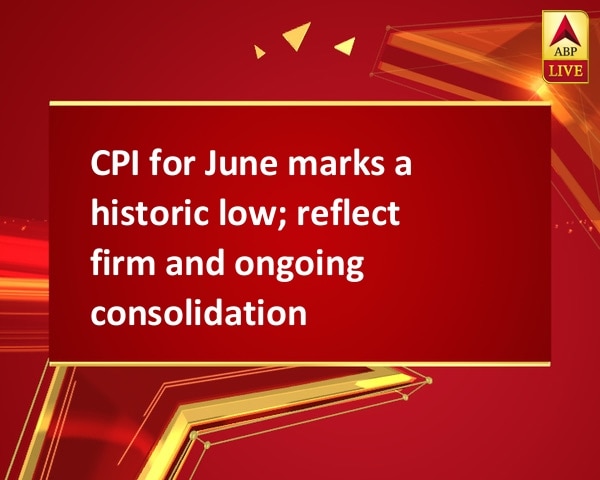 By:

ANI
Updated:
12 Jul 2017 07:00 PM
New Delhi [India], July 12 (ANI): Chief Economic Adviser Arvind Subramanian on Wednesday said that the low Consumer Price Index (CPI) of 1.54 percent for June reflects the firm and ongoing consolidation of Macroeconomic stability.
"The numbers that are at a historic low, were last seen in the year 1999, and then before August 1978. So, this unusually low number is consistent with our analysis, and we will fully elaborate on this on our fourth coming survey," said Arvind Subramanian while addressing the media.
He added that the IIP numbers imply about the underlined price pressures.
Adding to this he said that all policy makers will reflect upon these numbers very carefully.
However, the Consumer inflation in June cooled to a new record-low of 1.54 per cent, driven by a drop in food and oil prices, government data showed.
In May, the consumer price inflation stood at 2.18 percent, which was also a record low.
Similarly, the food and beverage price index, which accounts for nearly half the consumer price index basket, lowered 1.17 percent in June. (ANI)
This story has not been edited. It has been published as provided by ANI