Fuel cost cut: Big relief on Dusserah! Petrol prices slashed by 24 paise in Delhi, Mumbai; Diesel rates too decline
Petrol, diesel prices: The fuel prices have been slashed two days in a row.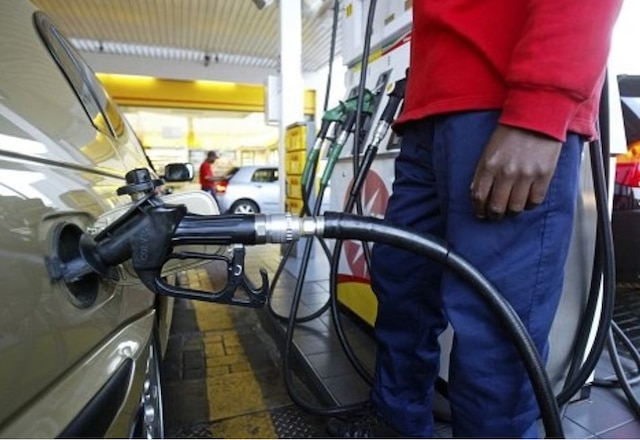 Petrol, diesel prices: Prices of both petrol and diesel across the country witnessed a dip on Friday. Bringing cheers to common man this Dusserah, Oil marketing companies reduced the prices of fuel again. The petrol prices were slashed by 24 paise in the national capital, while the cost of diesel was brought down by 10 paise in Delhi. Petrol and diesel prices in Delhi are retailed at Rs 82.38 per litre and Rs 75.48 per litre, respectively.

In Mumbai too, the petrol price was slashed by 24 paise. It is now being retailed at Rs 87.84 per litre. The diesel price mark was Rs 79.13 per litre in Mumbai, it witnessed a plunge of 11 paise.

The fuel cost has been cut down two days in a row. Yesterday, the cost of fuel was brought down across all metro cities. On Thursday the oil marketing companies have cut the petrol prices in the national capital by 21 paise to Rs 82.62 per litre and diesel price by 11 paise to Rs 75.58 per litre. While in Mumbai, Chennai, as well as in Kolkata, the prices of petrol and diesel have been dropped by 21 paise and 11 paise respectively.

The prices of fuels on October 16 and October 17 remained constant. The Centre had recently cut the excise duty by Rs 1.50 per litre and asked PSU oil firms to subsidise fuel by Re 1. Thereafter other states followed suit and announced a cut in fuel prices. Prior to Thursday's cut in rates, diesel price had risen by Rs 2.74 per litre since October 5 to more than wipe away the excise duty cut and oil firm subsidy. Petrol price had during this period risen by Rs 1.33 a litre.