Fuel prices rise again, Punjab CM rules out VAT cut; Dealers in Delhi to shut petrol pumps on Oct 22
Fuel price hike: Fuel prices continued to rise on Tuesday with no sign of relief in the coming days for the citizens.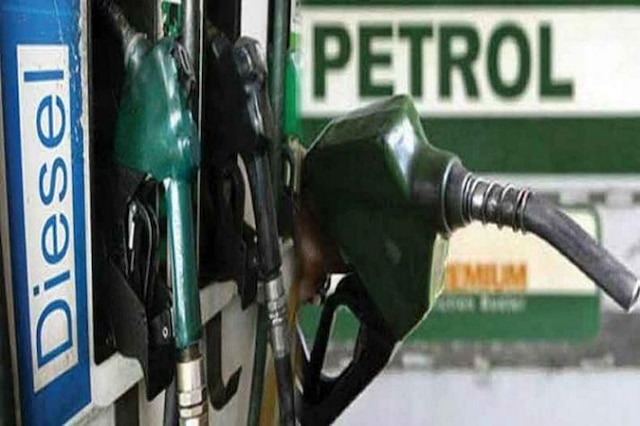 Fuel price hike: The retail rates of oil have once again witnessed a hike on Tuesday with petrol being retailed at Rs 82.83 per litre after an increase of 11 paise and while diesel rates have escalated to Rs 75.69 per litre after a hike of 23 paise in the national capital. The rising cost of petrol and diesel are also burning holes in the pocket of common people of Mumbai, as the price of petrol is inching closer to the Rs 90 per litre mark. The petrol is being retailed 11 paise higher at Rs. 88.29 per litre in Mumbai, while the price of diesel has been revised by 24 paise to retail at Rs 79.35.

Fuel prices have been soaring since the past few months in the country, causing many problems for commuters. The citizens are yet to receive any respite from skyrocketing fuel prices. In a bid to ease the crunch caused by soaring fuel prices, Finance Minister Arun Jaitley had announced a reduction of Rs 2.50 per litre on both petrol and diesel prices after curbing excise duty on the commodity by Rs 1.50 per litre. He had also directed all state governments to slash rates.

Meanwhile, Punjab Chief Minister Amarinder Singh on Monday ruled out the reduction in Value Added Tax (VAT) on petrol and diesel in the state for now and stated that VAT collection on petrol was one of the three sources of income for the state. While addressing the media the CM said that if the Punjab government reduced VAT on petrol and diesel, it would be difficult for the state to function.

On the other hand, Delhi Petrol Dealers Association (DPDA) yesterday said that all 400-odd petrol pumps in the national capital will remain closed on October 22 in protest against the Delhi government's refusal to cut VAT on petrol and diesel. "There are about 400 petrol pumps in Delhi which also have linked CNG pumps with them. Both will remain closed in protest from 6.00 am onwards on October 22 and remain closed till 5.00 am on October 23, 2018," the association said in a statement. It said the Union government on October 4 slashed the petrol and diesel price by Rs 2.50 by reducing excise duty and asking state-owned oil firms to bear subsidy. This was matched by several states which reduced local sales tax or VAT.