Get Paytm Payments Bank account now! RBI lifts 6 month ban, KYC process resumes
Reserve Bank of India (RBI) has once again permitted Paytm Payments Bank to open accounts for its customers.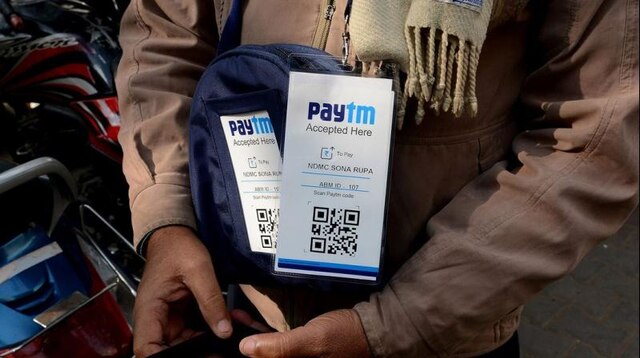 New Delhi: Citing a major relief to online payments firm Paytm, the Reserve Bank of India (RBI) has once again permitted Paytm Payments Bank to open accounts for its customers. As per the directive, Paytm has resumed Know Your Customer (KYC) and account opening procedures will effect from December 31, 2018. Earlier in June last year, the Central Bank had debarred Paytm Payments Bank from on-boarding customers due to some security breaches which included Paytm's close relations with its promoter group entity. According to the rules, RBI stated that it was wary of the close relations between the Paytm Payments Bank and its parent company One97 Communication Ltd. The top bank raised concerns saying that payment banks must maintain an arm's length distance from its promoting group entities.

In an official statement, the company said, "PPBL has received a formal nod from the RBI to start onboarding new customers while resuming KYC for the bank as well as wallet customers starting from December 31, 2018." This means the potential customers can now open their savings or current account with the bank.

Paytm Payments Bank offers a Savings Account with no account opening charges or minimum balance requirements. Customers can keep up to Rs. 1 lac of deposits and enjoy benefits such as interest, debit card and other standard banking facilities. However, the digital payments bank cannot offer financial products of their own, but partner with other banks.

Started in 2017, Paytm Payment Bank aims to onboard as many as 100 million new customers by the end of this year. Maximum equity stakes in the firm are held by the founder of Paytm Vijay Shekhar Sharma and the remaining is with its parent company One97 Communications, which is backed by Chinese conglomerate Alibaba.

Other reasons why RBI barred Paytm Paytm Bank from opening accounts include, the violation of Rs 1 lakh limit per account at the end of day and Paytm Payments Bank incapability to sustain the authorised net worth limit of Rs 100 crore, TOI reported.

Payments banks, since their respective inception in India, have been mostly unsuccessful as the collective deposits of all payments banks stood at Rs 540 crore as of May 2018, TOI report said further citing RBI's reply to the RTI.