Govt has been supportive of housing sector: NHB chief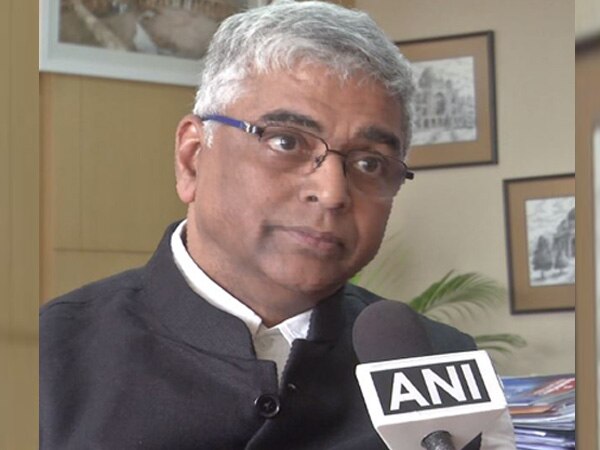 By:

ANI
Updated:
03 Feb 2018 10:50 PM
New Delhi [India], Feb 3 (ANI): The National Housing Bank CEO and MD, Sriram Kalyanaraman believes that Union Budget 2018 was meant for the housing sector, and the Prime Minister Narendra-Modi led government has been in consistent support of the real estate sector.
"I would label it as a budget meant for housing sector. One is that this sector (real estate and housing) is expected to touch probably about 180-200 billion in next four-five years. This government has been consistently supporting the housing sector with the goal of housing for all. There are many concessions which were announced last year in the budget. Now this year they have set up an affordable housing fund, which would ensure that once the fund is operable that we give loans to affordable houses through refinancing," Kalyanaraman said while talking to ANI.
"Now what it will also do is, this will at a concessional rate, it will have an on-board lending cap, so that the customers also get it at a little affordable prices, especially the customers within the low income limit. If you see National Housing Bank, so far has already done 21 lakh houses under what we used to call as the rural housing fund and the urban housing fund which we had re-financed to the various players in the industry and again with a on-board lending cap. So that would continue further with this affordable housing fund," he added.
He also lauded the government's skill development initiative and said that with the initiative the quality of affordable houses will go up.
"If you have more masons, carpenters, getting more skilled, you get the quality of affordable houses increased because people then would like to use the local labor. More than that, the entire economy of the entire area will improve because housing is always related to about 250 allied industries. The wages will go through the same local area, the whole economy will improve. Third is infrastructure. With so much focus on infrastructure, as infrastructure expands, the affordable housing will also expand to the periphery of the city. Which is a great thing," Kalyanaraman said.
"With so much focus on rural and farmers, if the rural income goes up, then that is going to create its own demand on rural housing. So, I would say all around it is a long term completely beneficial budget to the affordable housing," he added.
The government has for some time now been reportedly planning to bring stamp duty on property before registration under the ambit of the Goods and Services Tax regime. Kalyanaraman feels that it needs to be rationalised for affordable housing.
"Today it (stamp duty) varies between eight percent to 13-14 percent in some of the states, which we think is fairly on the higher side. Especially for a customer who buys a house at Rs. 10 lakhs or Rs. 15 lakhs. If the stamp duty is at 10 percent, that is another Rs. one lakh which goes in. So our representation to many state governments is that let's rationalise it for affordable housing. Let's take it Rs. 10 lakhs or Rs. 15 lakhs and please rationalise it there, because it would help customers buying; purchasing power would increase a little more," he said.
"It would also give a boost to the house buying segment which means your other revenues around it automatically go up," he concluded. (ANI)
This story has not been edited. It has been published as provided by ANI