Jaitley revises FY18 fiscal deficit estimate at 3.5%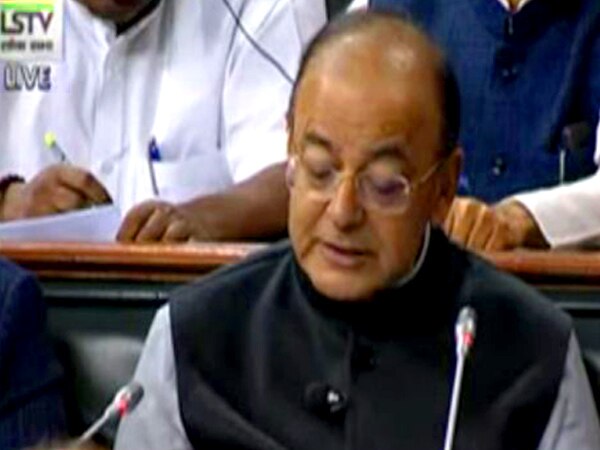 By:

ANI
Updated:
01 Feb 2018 01:35 PM
New Delhi [India], Feb 1 (ANI): Finance Minister Arun Jaitley on Thursday revised the fiscal deficit at 3.5 percent of GDP for 2017-18 and projected 2018-19 deficit at 3.3 percent of GDP.
"Revised fiscal deficit estimate for 2017-18 is 3.5 percent of GDP, fiscal deficit of 3.3 percent expected for 2018-19. GST revenue for only 11 months, instead of the usual 12 months, is 21.5 lakh crore. Tax buoyancy for 2017-18 is at 2.11 percent. Number of tax payers has increased from 6.47 lakh crores to 8.27 lakh crores," Arun Jaitley announced in his Budget speech.
The minister announced the disinvestment target at Rs. 80,000 crore for FY19.
"Disinvestment was pegged at highest level of Rs 72,500 crore in last year's Budget and the government has been successful in exceeding the target," he added.
He iterated that in 2017-18, the central govt received GST revenue of only 11 months, which will have a fiscal effect.
"There will also be shortfall of non-tax revenue. The total revised estimated expenditure is Rs 21.57 lakh crore against 21.47 lakh crore," he added.
The Union Budget 2018 lays a clear focus on strengthening of agriculture and rural economy, provision for good health to economically less privileged, infrastructure creation, senior citizens, and improving the quality of education in the country. (ANI)
This story has not been edited. It has been published as provided by ANI