JCB promotes cashless economy in Okinawa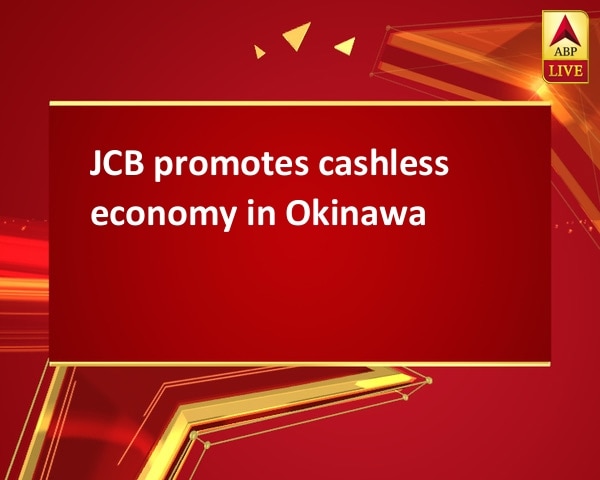 By:

ANI
Updated:
31 Jan 2018 03:40 PM
Okinawa [Japan], Jan 31 (ANI): Okinawa Prefecture is a popular tourist spot in Japan. Known for its natural and rich climate surrounded by beautiful sea, it has become a popular place to visit, recommended not only for the native Japanese but also for foreign tourists.
The international payment brand, JCB, is planning to make visitors enjoy the various sightseeing spots of Okinawa more comfortably. To attract tourists, JCB, Okinawa Bank, Tourism Association among others have jointly initiated to offer gifts to tourists using JCB cards for shopping.
This time, the promotion is taking place in the nature-rich "Motobu area" in the northern part of Okinawa.
"Many foreign tourists visit Okinawa. Last February, a direct flight between Okinawa and Bangkok, Thailand was launched. In November, a direct flight connecting Singapore was also launched. Now the importance of travel from Asia is increasing. Foreign tourists are basically paying with cashless cards, so I would like to increase the number of shops where JCB cards can be used in the area and prepare an environment where everyone can use them smoothly," said Ikuo Idemura, Official, Okigin JCB.
This shop is a direct sale of local products and goods of the "Motobu area". When you use JCB cards, citrus juice made from local products will be offered complimentary. This is the local old wine shop. The benefits of using JCB cards are mini old wine. This is an observation facility on "Kouri Island". From the observation deck, you can see the fantastic scenery such as the road to the island. There is also a large souvenir shop of Okinawa.
"A lot of foreign tourists come here. They often pay with a card for shopping cashless. If you use JCB cards in the shop, you will get a 5 percent discount on shopping goods that are worth 3000 yen or more," said Tomoko Tamashiro, Kouri Ocean Tower.
Along with the revitalisation of "Motobu area" in Okinawa, the plan to use JCB cards to enjoy shopping will continue until March of this year. (ANI)
This story has not been edited. It has been published as provided by ANI