Niti Aayog meeting: Three chief ministers not present at crucial Governing Council meet today
PM Narendra Modi will chair the fifth meeting of Niti Aayog's Governing Council later in the day today, reports suggest that as many as three chief ministers would not attend the sitting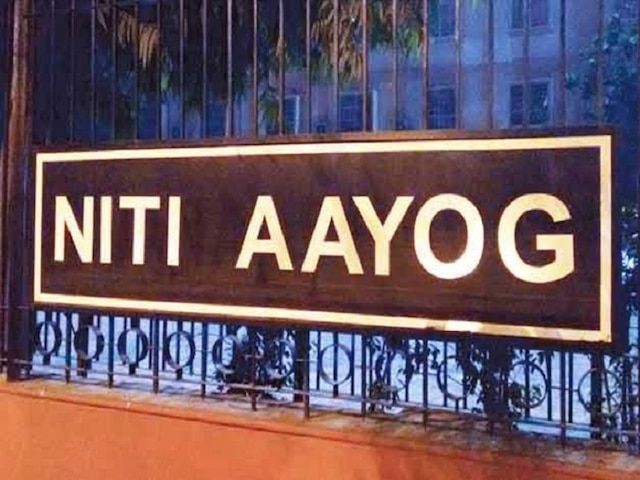 New Delhi: As Prime Minister Narendra Modi will chair the fifth meeting of Niti Aayog's Governing Council later in the day today, reports suggest that as many as three chief ministers would not attend the sitting at the Rashtrapti Bhavan. West Bengal CM Mamata Banerjee along with her Telangana and Punjab counterparts Chandrashekhar Rao and Captain Amarinder Singh will reportedly skip the meeting. The fifth Governing Council meeting by Niti Aayog, however, will be attended by other chief ministers, lieutenant governors of union territories, several union ministers and senior government officials.

While Banerjee had earlier refused to attend the meeting, saying it is 'fruitless' as Niti Aayog has no financial powers to support state plans, Rao stated that he would be busy with preparation for the inauguration of an irrigation project in the state.

Banerjee conveyed her decision not to attend the meeting in a letter written to the prime minister. "Given the fact that the Niti Aayog has no financial powers and the power to support state plans it is fruitless for me to attend the meeting of a body that is bereft of any financial powers," Banerjee wrote. The Trinamool Congress (TMC) chief, however, did not clarify whether any other minister of her cabinet would attend the meeting or not.

Both Banerjee and Rao had also skipped the swearing-in ceremony of PM Modi and his cabinet. As per reports, the Niti Aayog Governing Council Meeting will focus on issues like the drought situation, farm distress, rain-water harvesting and preparedness for Kharif crops. The five-point agenda for the meeting also includes aspirational districts programme, transforming agriculture and security related issues with special focus on left wing extremism (LWE) districts, news agency PTI quoted an official statement.

Headed by the Prime Minister, the Governing Council includes ministers of Finance, Home, Defence, Agriculture, Commerce and Rural Development, besides state chief ministers and Niti Aayog vice chairman, CEO and members. The Governing Council reviews the action taken on the agenda items of the previous meeting and deliberates upon the future developmental priorities.

So far, four meetings of the Governing Council have been held under the chairmanship of PM Modi. The fourth meeting of the council on June 17, 2018 deliberated upon measures taken to double farmers' income and the progress of the government's flagship schemes.