Nynas AG to expand footprint in India, says specialty oil company's global chief Gert Wendroth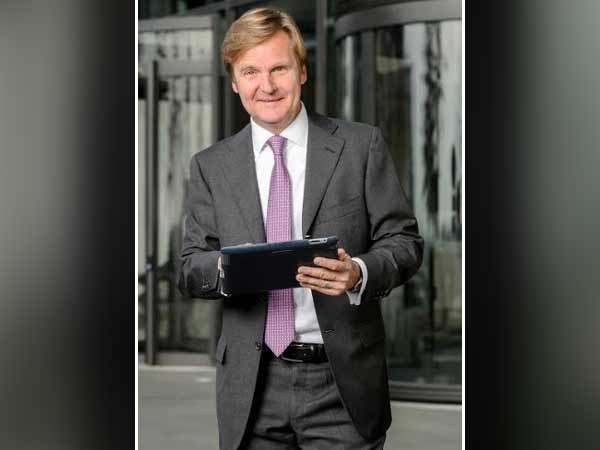 By:

ANI
Updated:
04 Sep 2017 06:30 PM
New Delhi [India], Sept 4 (ANI-NewsVoir): In his recent visit to India, Gert Wendroth, Global President and CEO, Nynas AG, said he is bullish about Nynas' growth in India. Nynas is looking to expand its footprint by setting up more depots and expanding their team to be closer to the clients they serve.
Nynas manufactures specialty oils which go into key segments such as the tyre business, the transformer industry where it acts as insulator oil, and in the traditional lubricants business. 90 percent of all rubber worldwide goes into tyres which is why Nynas is focusing on the largest segment for this application.
"The tyre market is growing fast in India, and Asia in general is experiencing growth rates much higher than in Europe. Production is shifting to the east and traditional strong players are going to growing markets. With production centres moving to these countries, not only export, but domestic markets in South and South East Asia, especially India and China, are important to Nynas' growth strategy," said Wendroth.
The global specialty oil market is moving to more environmental friendly and safer products, given that these safe oils are also contributing to fuel economy and in safe driving, where research indicates that Nynas products perform better on wet roads.
Some years ago, manufacturers and authorities in Europe realized that the traditional oils contained particles that may cause health problems. Following a joint initiative by all parties to ban these oils from tyre production led to legislation in Europe. All manufacturers use only these safe oils for tyre production and as cars are exported around the world, especially in this part of the world where export production is increasing fast, India needs to comply with this legislation.
The US and Japan followed by Korea and Brazil, and now China have made this necessary in domestic market. India is the biggest market in the world that is not having this legislation. The Indian tyre industry is following that partly since they have to be compliant when it comes to export to other countries, and Nynas is already supplying to this segment in India. India is yet to have legislation mandating use of safe oils in tyre manufacturing.
Nynas' product comes directly from Europe, and is shipped from their logistic hub in Singapore. The company doesn't plan on investing in refineries in India as the product travels at a reasonable cost and in relatively short period of time. Nynas is currently present in Delhi, Mumbai, Chennai, and is looking for additional sales force in other fast growing parts of the country.
Nynas, with 1000 employees has its largest market is Europe, closely followed by Asian markets. The company reported revenue of USD 1.5 billion globally. (ANI-NewsVoir)
This story has not been edited. It has been published as provided by ANI