Paytm acquires majority stake in Insider.in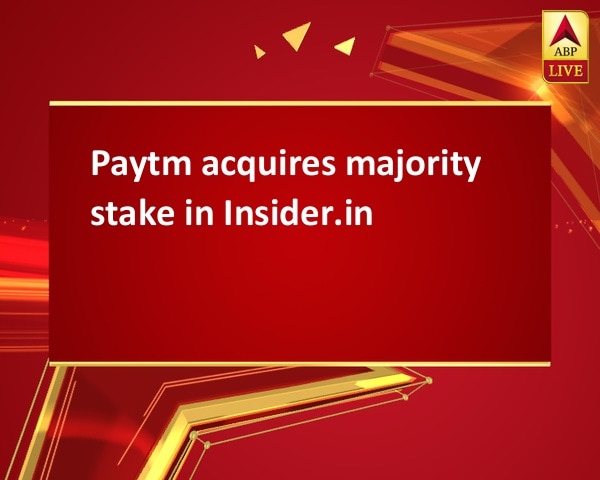 By:

ANI
Updated:
13 Jul 2017 03:10 PM
New Delhi [India], July 13 (ANI): Digital payments startup Paytm on Thursday announced acquiring of a majority stake in Insider.in, India's leading ticketing platform for events and properties.
"We are excited to partner with Paytm and build India's largest community of event goers. At Insider, we curate the best events and experiences so users can seamlessly discover the best way to spend their leisure time," said founder-CEO Insider.in, Shreyas Srinivasan.
Adding to this Shreyas Srinivasan said that our platform provides tools, data and analytics to organizers that enables them to conceptualize, market and execute their events more efficiently.
"Our partnership with Paytm will enable us to reach more organizers and event goers, and exponentially grow this ecosystem in India," added Srinivasan.
"We are excited to partner with Insider to help our users discover and book tickets. This is a natural extension for us as we continue to build India's go-to destination for online movies and events," said chief financial officer and SVP, Paytm, Madhur Deora.
India's organized events industry is currently at Rs. 4,000 crore with organized sporting leagues and events accounting for the largest portion of ticket sales.
Online ticketing accounts for a mere 10 percent of the overall volume, since customers face hurdles in the form of limited event discovery.
After establishing the country's fastest growing online movie ticketing service spanning 3500 screens across 550 cities, Paytm has been expanding into the events ticketing and discovery, helping customers discover events on its platform. (ANI)
This story has not been edited. It has been published as provided by ANI