RBI Governor urges time-bound resolution of stressed assets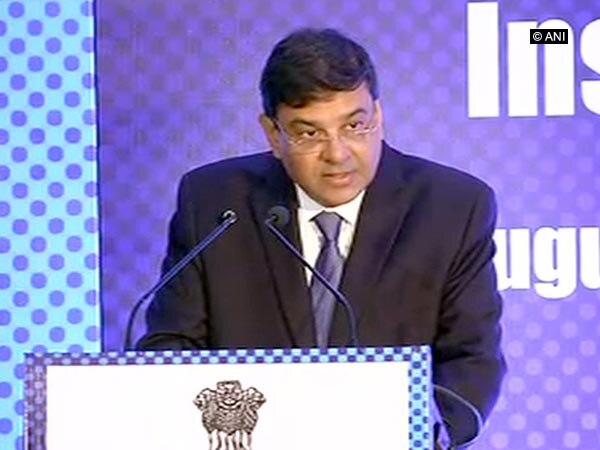 By:

ANI
Updated:
19 Aug 2017 04:20 PM
New Delhi [India], Aug 19 (ANI): Reserve Bank of India (RBI) Governor Urjit Patel on Saturday noted that given the current position of public sector banks, time-bound resolution of stressed assets is crucial, in order to facilitate resolution of stressed assets and reallocate capital.
"The RBI, Centre and Industrial Investment Bank of India (IIBI) are working together to address the crisis at hand with a multi-prompt approach. Measures taken over the last few months are aimed at strengthening legal, regulatory, supervisory and institutional framework," said Urjit Patel while addressing the 'National Conference on Insolvency and Bankruptcy: Changing Paradigm'.
While urging that a multi-prompt approach be adopted towards resolution of stressed assets, he said, "Recent measures address two key lacunas in the earlier framework. First, the absence of a hard coded time bound period for resolution of assets. Second, agency and coordination failures at banks and joint lenders forum in pushing through viable restructuring plans," Patel added.
Electment of the Insolvency and Bankruptcy Code, 2016 (IBC), as Patel described, is perceived as a watershed towards improving credit culture in the economy. Although there have been laws in the past as well, Patel highlighted that they were unable to provide a comprehensive framework with a holistic approach. To this regard, the IBC essentially provides a single-window time-bound process for asset resolution.
"The IBC promotes maximization and entrepreneurship. A time limit of 180 days is provided, following which an additional 90-day period is given. Within this time, if creditors do not chalk out a comprehensive plan, the company will be liquidated. The threat of losing the firm will be incentive enough arrive at a decision," added Patel.
As per provisions of the IBC, the RBI can initiate insolvency resolution process in respect of defaulters. Further, the Central Bank can also issue directions on stressed assets and specify authorities or committees to advice companies on the issue of insolvency.
In order to ensure stringent check on insolvency, the RBI, on the advice of an internal committee identified a set of accounts, through a process consistent with quicker recovery of economic value. However, the RBI Governor clarified that being enlisted for insolvency does not mean direct liquidation of the firm.
"Being referred for insolvency does not mean liquidation; it just puts a timeline for stakeholders to come up with a resolution plan. Only if this fails, the entity is liquidated," he re-iterated.
On the NPA front, Urjit said the asset quality review undertaken in 2015-16 was crucial in recognizing aggregate stock of NPA across the banking system, adding that the framework put in greater transparency in the sale of stressed assets by banks at market determined prices.
"The RBI wants to strengthen supplementary and regulatory framework to resolve stressed assets. A system of prompt corrective action ensures timely supervision," he said.
To ensure specific action on violations, a separate department was established under the RBI, in order to frame guidelines to deal with breaches of law, rules and directions.
"Such corrective action will ensure effective deterrence of law," said Patel.
For the unversed, the Insolvency and Bankruptcy Code, 2016 (IBC) is the bankruptcy law of India which seeks to consolidate the existing framework by creating a single law for insolvency and bankruptcy.
The Insolvency and Bankruptcy Code, 2015 was introduced in Lok Sabha in December 2015. It was passed by Lok Sabha on May 5, 2016. (ANI)
This story has not been edited. It has been published as provided by ANI