Retail inflation rises to 5 percent in June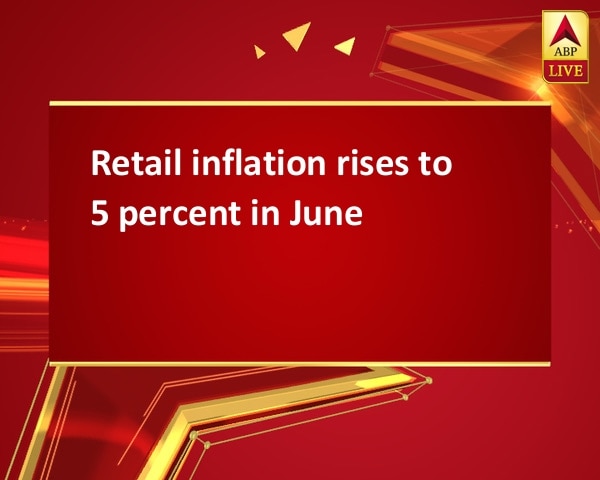 By:

ANI
Updated:
13 Jul 2018 05:45 AM
New Delhi [India], July 13 (ANI): The Consumer Price Index (CPI) inflation rose to a five-month high of 5.0 percent in June 2018 when compared to 4.87 percent in May and 1.46 percent in June 2017.
The core CPI inflation rose to 6.45 percent.
"We believe that the actual inflation figures for H1 FY19 will undershoot RBI inflation projections given in April policy by almost 50 basis points (bps) and by around 30 basis points (bps) in June Policy's maximum point. The outlook for inflation is evenly balanced till now and the impact of MSP on inflation will largely depend upon how the procurement will happen," a report from the Economic Research Department of State Bank of India read.
Various estimates suggest that the Government decision to hike the minimum support price (MSP) of 14 Kharif (summer sown) crops will impact CPI inflation by 50-100 bps.
"For the statistically minded, our estimate suggests that, post announcement of MSP with 150 percent hike in cost of production, the CPI inflation could increase by 73 bps and materialize in one or two quarters but it is purely subject to procurement by the Government /State Government. Without procurement the impact could be much lower (almost half of the 73 bps)," the report stated.
"However we believe, such estimated inflation impact could just be a statistical artifact and will only transpire if there is procurement by Government. It is well known that when the public agency starts procuring the crops at MSP, it ensures a convergence between market prices and MSP thereby impacting inflation," it added.
Meanwhile, Group President and Chief Economist of Yes Bank, Shubhada Rao said, "A hugely positive CPI print as it comes much lower than consensus and our own CPI projection. A clear positive was on food price momentum that remained muted basis seasonality's."
"Although core remains elevated that may keep RBI on guard. We have not yet removed the 'risk' of one more rate hike. However, given June CPI print the urgency for tightening may get diluted. June inflation number is the likely peak we have seen in this financial year. Subsequent, prints are expected to average below 4.5 percent," he added.
Interestingly, historical trends suggest that with no government procurement, market prices have often fallen below MSP due to demand-supply dynamics.
To make the MSP effective, it is thus absolutely imperative that the government either procures or supplements through price differential scheme or PDS.
Industrial Production (IIP) is likely to remain on higher side in the next month owing to the base effect.
"A clearer picture should emerge post June, when the IIP series will be devoid of any base impact. We foresee an investment recovery in H2 FY19, once consumption growth gains momentum," the report stated. (ANI)
This story has not been edited. It has been published as provided by ANI