Suvarna Kokan inducts 100 young entrepreneurs for poultry trade mission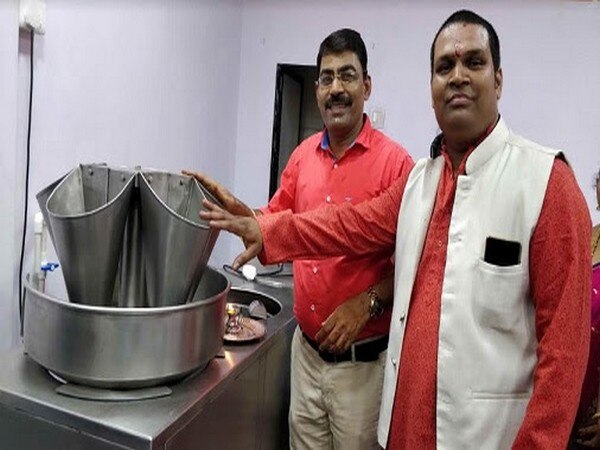 By:

ANI
Updated:
06 Jul 2018 08:45 PM
Mumbai (Maharashtra) [India], July 6 (NewsVoir): In tandem with the government's move to take urgent steps to deal with the growing misuse of antibiotics in the poultry industry, Mumbai-based Suvarna Kokan Foundation has rolled out a movement, Suvarna Kokan Food Mall, India's only one stop solution for nutritional, hygienic chicken sourced directly from farmers across Maharashtra to curb the malpractices in poultry trade, generate employment through the promising sector and boost the economy of the country by creating micro businesses for urban youth.
In March 2018, The Bombay high court directed the state government to increase awareness on use of pesticides and measures for food safety while observing the need for a regulatory mechanism for animal feed.
Started in 2008, the foundation has been on a winning spree by working closely at ground level with farmers across Maharashtra by sensitising them and exposing them to newer businesses like fish farming, mushroom farming, goatery and more, thus reaching out to 1 lac farmers so far.
"In a yet another mass campaign, we are all set to open 100 stores of Suvarna Kokan Food Mall, a one stop solution for nutritional, hygienic chicken sourced directly from the farmers. The campaign is very hyper local; we want to be present at every station across the city in the next 2 months. Here, we focus on hygiene, best breed and training of the staff. The staff is encouraged to use alternative antibiotic-free growth promoters such as herbal supplements, permitted probiotics and better farm management practices," said Satish Parab, Founder, Suvarna Kokan Foundation.
"In the first phase, around 20 such outlets have already been operational at Dadar, Mulund, Dombivali, Ghatkopar, Kurla, Navi Mumbai and more. The stores will also stock Konkan specialities like masalas, kokum concentrate, cashewnuts etc. in select outlets," he added.
This unconventional business module has caught the attention of several youth from Mumbai.
"I have always wished to start a franchisee business. After checking options like Cake Shop, Coffee Shop etc. I have zeroed down on a Chicken Shop at Kurla as I see better returns for my investment," said Yash Abhang, a K J Somaiya Graduate.
For Jayendra Parab, HR and Operations Manager working in a pharma company, having started the centre at Ghatkopar (W) has yielded him triple the amount of his salary within a month's time.
"Poultry is no more a business to be ashamed of. I am happy to be a part of a movement which is making the Poultry trade organized in the best possible way in our country. The Prabhadevi Centre is also spearheaded by two young girls Manjiri Parab and Asmita Jangam," he said.
Every Suvarna Kokan Food Mall houses a Fully Automated Poultry Cutting Machine, keeping the hygiene factor in the mind. The various breeds made available at the stores include Original Deshi, Gavraan along with the usual Broiler Chicken preferred by Mumbaikars.
In a short span of time, the foundation, has given a rise of entrepreneurship trait amongst urban youth for poultry trade. Suvarna Kokan has been religiously conducting workshops on vegetable planting, fruit processing, farming, fisheries, poultry etc. across Maharashtra to promote entrepreneurial ventures and reverse migration amongst youth of Maharashtra. (NewsVoir)
This story has not been edited. It has been published as provided by ANI