End Of An Era! Wipro Chairman Azim Premji To Retire Today; All About India's Most Generous Billionaire
Known for his business acumen and a grounded benevolence, Premji will step down from the post today and handover reins of the firm to his son Rishad.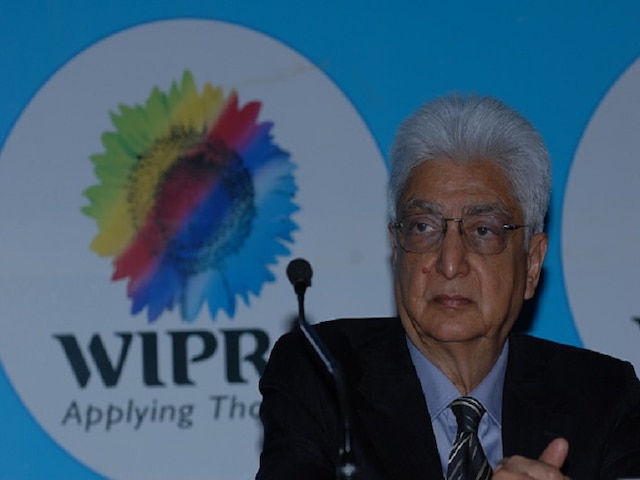 New Delhi:
India's second richest man Azim Premji, with a net worth of $22 billion, has finally decided to call it a day and move on from Wirpo's Chairperson post. Known for his business acumen and a grounded benevolence, Premji will step down as Executive Chairman of Wipro today and handover reins of the firm to his son Rishad. The tech honcho, who turns 74 next month, will retain a board seat and the title of founder chairman. His son Rishad Premji, 42, Wipro's chief strategy officer, will be executive chairman and CEO Abid Neemachwala will also hold the managing director's post.
In a company statement released last month, Premji said that he plans to " devote more time to focus on our philanthropic activities. I have great confidence and trust in Rishad's leadership to steer Wipro in its next phase of growth as it moves forward. Premji's retirement as Executive Chairman comes after a successful completion of his current term after having led the company for over five decades.
As per media reports, Premji will remain the firm's non-executive director for five years until July 2024. In his last letter to Wipro employees, Premji said that he would continue to serve on the board of Wipro Limited as non-executive director and founder-chairman, while dedicating most of his time and energy to the philanthropic efforts.


As Premji bids goodbye to the business world after a 53-year long inspiring term, here's all you need to know about the czar of the Indian IT industry:

i. The 73-year old IT veteran dropped out of Stanford University in 1966 at the age of 21 to return to India after his father's death to take over Wipro, originally Western India Vegetable Products Limited, which had edible oil as its main products. However, he did return to Stanford 34 years later to complete his electrical engineering.

ii. He transformed a small hydrogenated cooking fat firm into a $8.5 billion international IT powerhouse. During this time, he also lead the expansion of his non-IT arm Wipro Enterprise into sectors including FMCG, infrastructure and medical devices with a combined revenue of around $2 billion in 2018-19.

ALSO READ | We Will Transform To Reach New Heights, Says Outgoing Wipro Chairman Azim Premji In His Last AGM

iii. Premji has applauded by many and has been one of the leading donors among industralists in India. Earlier this year, he donated 34 per cent of his Wipro shares to Azim Premji Foundation, a philanthropic initiative focussed primarily on education, taking the total commitment to the organisation to 67 per cent of his wealth.

iv. Premji expanded the old FMCG business of Wipro and focussed on building it as a technology venture - for both hardware and software. The software services business, which has been seeking to recover lost ground in recent years, generated $8.5 billion in annual revenue during the 2017-18 fiscal. Wipro Enterprises, which also operates in sector including consumer goods, infrastructure engineering and medical devices businesses, posted revenue of $2 billion.

v. Premji started working on philanthropy in the early 2000s with an aim to use technology as a tool to improve the quality of education in the country. After few initial roadblocks, the Azim Premji Foundation focused on working with school teachers and administration across states to address challenges in education.

vi. In 2005, the Government of India honoured him with the title of Padma Bhushan for his outstanding work in trade and commerce. In 2011, he has been awarded Padma Vibhushan, the second highest civilian award by the Government of India.

vii. Premji was born in Bombay in a Nizari Ismaili Shia Muslim family with origins from Kutch in Gujarat. His father was a noted businessman and was known as Rice King of Burma.