Jaipur Rape Case: Police arrests seven, main accused still at large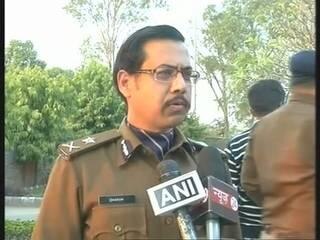 Jaipur: The Rajasthan Police on Tuesday arrested seven people in connection with the rape of a 20-year old Japanese tourist near Jaipur, but the main accused in the case is still on the run.

 

 

 

Inspector General of Police (Jaipur range) D.C. Jain has assured that the search for the main accused is on and police will soon nab him.

 

"We have solved the case, we have the identities of all those who played a role in this incident. The main accused in this case, Ajit Singh Chaudhary, lives close to the Mojamabad village. His friends and relatives were also involved in the incident," Jain told the media.

 

"We have already arrested seven of the co-accused in this matter. We have also recovered the motorcycle used by the culprit," he added.

 

On Sunday, the Japanese national had allegedly been raped by Chaudhary, whom she had befriended, near Jaipur.

 

The police initiated the investigation on Monday after the victim lodged an FIR at the Dudu Police Station.