Admissions 2019: How Offbeat Courses Are Taking An Edge Among Students; Know Rewarding Career Options To Fulfill Your Dreams!
Students with extremely diverse interest areas and backgrounds, personalities and personal interests, are now aspiring to shape global careers for themselves.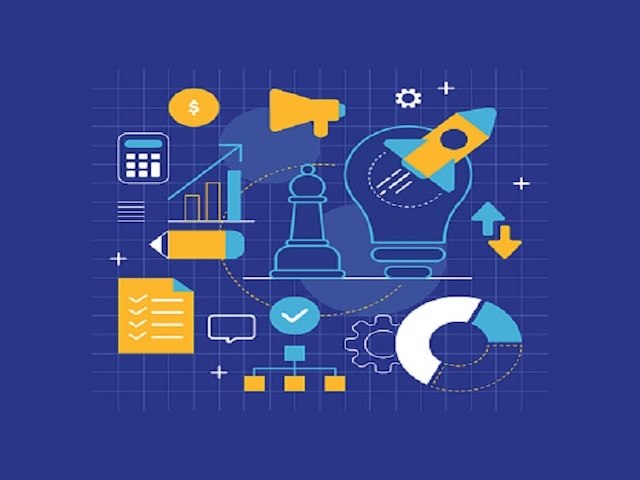 Admissions 2019: There was a time when students had limited career options and undergraduate programmes to choose from. However, the scenario today is at starkly contrast. Unlike earlier, today the students have a range of options to choose in compliance with their personal interests and skill sets. Also, today's generation is not shy from taking the road less travelled as the youngsters are willing to experiment and opt for offbeat and unconventional career options after completing their school education.

From engineers and computer enthusiasts to economists, industrial and graphic designers to psychologists, fashion designers and marketers to creative writers, lawyers and musicians; students with extremely diverse interest areas and backgrounds, personalities and personal interests, are now aspiring to shape global careers for themselves.

Interestingly, with just average marks in class 10th and 12th, they are getting multiple admissions and scholarship offers from the overseas universities that best fit their dreams for tomorrow.

These students are even getting accepted by globally recognized universities like NYU, University of Wisconsin-Madison, Penn State University, York University, University of Toronto, McMaster University, King's College London, University of Edinburgh, University of Melbourne and others.

Sanah Lal who is going to California College of the Arts to pursue Strategic Design said that she would love to see positivity in work spaces. " Work spaces should be designed in such a way that it increases the efficiency of the people in the organization, and hence I want to pursue Strategic Design", said Sanah.

While another student named Garvit, aspires to pursue his interest and passion together. He said he is going to Berklee College of Music to pursue MA in Music Business. "Music is my passion, but Business is where my interest lies. I wanted to combine both, and this program was the best for me", he said.

However, for such offbeat courses, students need guidance and support, and that's what concerns parents. According to Delhi based overseas education consultancy eduVelocity Global's Counselling Manager Bhavya Goyal, the kids nowadays are really smart, but they do need guidance to find their best-fit university. "We do multiple life skills sessions and discussions with them to know what's the best program for them. We believe in the all-round development of students, so that after they go abroad, they are able to deal with their academic and personal lives in a new country in a better way", said Bhavya.

As the traditional Science, Technology, Engineering and Math courses continue to be the top preferences; some specialised courses such as Fashion Marketing, Strategic Design, Sports Management, Music Business (MA), are among those programmes that are witnessing an increasing demand among pupils. Let's look at some interesting programmes that are gaining popularity among students nowdays-

• Fashion Marketing - A course in fashion marketing is a course that prepares students be able to create and manage marketing strategies in the field of fashion.

• Strategic Design - Strategic Design and Management courses teaches students to confidently innovate, manage and build design process-centric organizations.

• Sports Management - Sports management is an interdisciplinary field, drawing on aspects of marketing, law, finance and business. A specialized master's degree helps students develop essential skills in business administration, economics, finance, law, psychology and marketing – all with a specific focus on the sports sector.

• Astrophysics - Astrophysics is an area of study offered at numerous colleges and universities through physics departments. In general, students explore the physics of stars, galaxies, planets and black holes, as well as theoretical topics such as solar system formation.

• Land and Water System - Professional Master of Land and Water Systems program provides students an opportunity to obtain science-based skills, training and knowledge in the area of Land and Water Systems to address the emerging environmental issues.

• Construction Management - Construction Management is the planning, coordinating, and building of a project from conception to completion. This specialization is intended for Construction industry professionals, engineers, and architects looking to advance their careers.

• Music Business - Anyone pursuing Music Business will study how the area operates and where the business is headed in the key areas of music publishing, licensing, management, touring, marketing, and entrepreneurship. This degree will prepare you for amusic business-focused careers such as artist manager, music publisher, business manager, concert promoter, music supervisor, label operations manager, entrepreneur etc.

• Robotics - Robotics includes the application of various aspects of engineering like computer science, mechanical, aerospace and system engineering. This course is designed to cover modelling, designing and controlling robotic systems. From artificial intelligence, computer vision, motion planning, space and planetary robotics, robot kinematics and dynamics, control, networked robotic systems are all included in Masters of Engineering program in robotics.

Besides these courses, students are also getting lured by other interdisciplinary programmes like geophysics, marine engineering, game design and development. Although most of them still prefer to choose a safe career path, popularity for unconventional courses is slowly growing. Most of these courses are available in universities and colleges abroad. However, the scenario in India is not much different.