Punjab Board Results 2019: PSEB class 10th & 12th result soon on pseb.ac.in
Punjab Board Results 2019: The Punjab School Education Board (PSEB) is expected to release the results of Punjab Board Class 10th and Class 12th Exams 2019 anytime soon on its official website – pseb.ac.in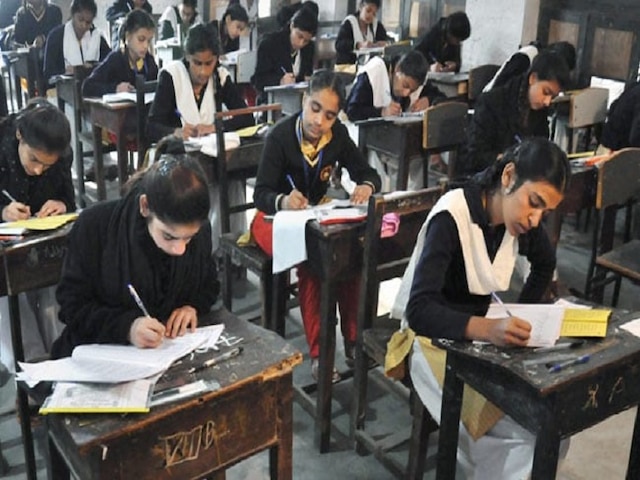 Punjab Board Results 2019: The Punjab School Education Board (PSEB) is expected to release the results of Punjab Board Class 10th and Class 12th Exams 2019 anytime soon on its official website – pseb.ac.in. Nearly 8 lac candidates had appeared for the Punjab Board Class 10th and 12th annual exams in regular and private mode this year.

The matriculation aka class 10th board exams were organized from 15th March to 2nd April 2019. Class 12th i.e. Senior Secondary board exams were held from 1st to 29th March 2019. If online reports are anything to go by, then students can expect Punjab Board Results 2019 tomorrow i.e. on 1st May 2019. However, there's no confirmation from PSEB as yet for result date, therefore students and parents must source their information from the official website of PSEB only.

Last year, PSEB had released the results on Class 10th exams on Wednesday, 9th May 2018. A total of 3,68,295 candidates had appeared for the exams, out of which 59.47% students were declared pass. Out of the total 1,56,774 girls, 1,08,380 had cleared the class 10th exam, while 1,10,655 boys out of 2,11,521 managed to pass the exam. The pass percentage for girls stood at 69.13% and for boys it was 52.31%.

For Class 12th, the result was released on Monday, 23th April 2018. A total of 3,00,417 students had appeared for PSEB Class 12 Exams 2018, out of which 1,98,199 were declared pass. PSEB had recorded an overall pass percentage of 65.97%. Girls lead with 78.25% pass percent, while boy students trailed behind with 60.46%.

About Punjab School Education Board (PSEB):

Headquartered in Sahibzada Ajit Singh (SAS) Nagar, the Punjab School Education Board (PSEB) was founded in the year 1969. Approximately 13,751 schools in the state of Punjab are affiliated to Punjab School Education Board. These schools include the government schools, affiliated schools, Adarsh schools, associated schools, deemed to be affiliated schools, recognized & aided schools, meritorious residential schools, aided cum affiliated schools, DTA cum affiliated schools and aided cum DTA schools.