"Hua toh Hua" predicament for Congress: BJP led by PM Modi sharpens attack on Pitroda
The remarks reflect the "arrogance" of the Congress, Modi said addressing a poll rally on the last day of campaigning for the sixth phase here.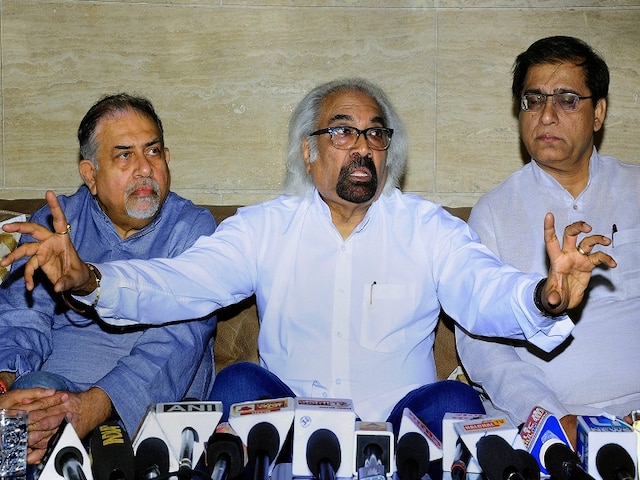 Rohtak (Haryana): The Bharatiya Janata Party-led by PM Narendra Modi on Friday sharpened its attack on Congress leader Sam Pitroda's for his alleged remark on the 1984 anti-Sikh riots. Modi said it showed the "character and mentality" of the party which slumped to 44 seats in the previous elections.
Asked about the 1984 riots, Pitroda had reportedly said: "84 mein hua toh hua."
The remarks reflect the "arrogance" of the Congress, Modi said addressing a poll rally on the last day of campaigning for the sixth phase here.


Modi said, "Congress, which ruled for a maximum period, has been insensitive and that is reflected by the three words spoken yesterday...these words have not been spoken just like that, these words are character and mentality and intentions of the Congress.

And which were these words, these were 'hua toh hua', said Modi referring to Pitroda's remarks made on Thursday on anti-Sikh riots of 84, reported news agency PTI.




#WATCH: PM Narendra Modi to ANI on Sam Pitroda's remarks on 1984 riots, "Reflects Congress's mentality. Rajiv Gandhi had said 'when a big tree falls earth shakes'. They even made Kamal Nath incharge of Punjab, now made him MP CM. So don't take this as an individual's statement" pic.twitter.com/V3MOJZMQYe


— ANI (@ANI) May 10, 2019



"Hua toh hua", repeated Modi and told the gathering that they must be wondering what the Prime Minister was saying.

"We can very well understand arrogance of those who run the Congress in these three words hua toh Hua," said Modi, .

"Yesterday, one of the tallest leaders of the Congress speaking in a loud voice on 1984 said '84 ka danga hua toh hua'. Do you know who this leader is, he is very close to the Gandhi family...this leader was very good friend of Rajiv Gandhi and Guru of Congress 'naamdar' (dynast) president, the news agency reported Modi as saying.




Agony of the entire Sikh community.

Suffering of all those Sikh families killed by Congress leaders in 1984.

Attack on Delhi's secular ethos.

All Summed up in these three words by Sam Pitroda - Hua To Hua.

India will never forgive #MurdererCongress for its sins. pic.twitter.com/ouYXeHJHlf


— Chowkidar Amit Shah (@AmitShah) May 9, 2019



Further, Modi told news agency ANI, "Congress does not get affected by the loss our nation suffers. For them it is 'hua toh hua' and the party is filled with this attitude. This is the arrogance which has brought it to 44 seats and now the people will it down further."

As Pitroda's comments ballooned into a full-blown controversy, he took to Twitter to alleged that the BJP is distorting facts by twisting his three words. "I have noticed how BJP is again twisting three words from my interview to distort facts, divide us and hide their failures. Sad that they have nothing positive to offer."